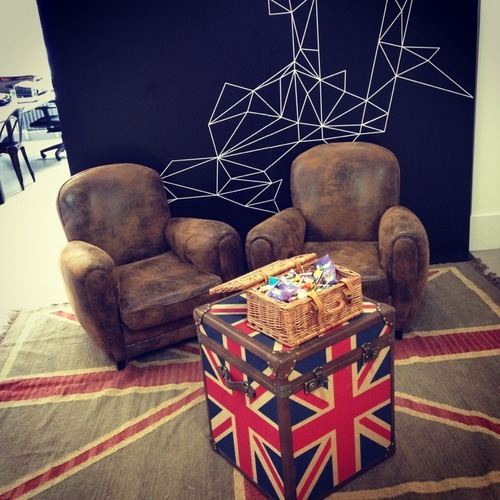 We are now officially and proudly backed by
Telefonica. Telefonica is one of the largest telecomms companies in the world with many great local brands like O2 and Movistar in Europe.
As part of a startup acceleration program brought forward by Telefonica Europe called Wayra, we were and 15 other companies were selected out of 1031 start ups in the UK and Europe to enter a 6 month acceleration program.
We have now moved into our new shiny and super cool offices in the middle of great area of London and are working hard for a big announcement next week about CloudBlocks.
We are really excited about this new announcement and will communicate its details before going public to our loyal and early users to ensure a smooth transition for them.
…and yes, all the pictures here are from our office!