If you deploy and manage your stack with Cloud 66, you are familiar with the notification emails you get when someone downloads the SSH key or when the deployment is finished.
This is great to stay tuned with what's going on in the team and your servers but it's not the best solution for:
Real time notifications
Integration with the rest of your systems
That's why we now support Hipchat and Webhooks:

Hipchat
Integration
You can now get the notifications in [Hipchat (http://www.hipchat.com). Hipchat is a great chat tool for teams, with private and public rooms, color coded messages and iOS, OS X, Windows and web clients.

Webhooks
Cloud 66 now supports Webhooks. This means now you can kick another process at the end of a successful deployment by simply opening an HTTP endpoint.
You can test your Webhook endpoints right from the UI and make sure they work before leaving them on autopilot!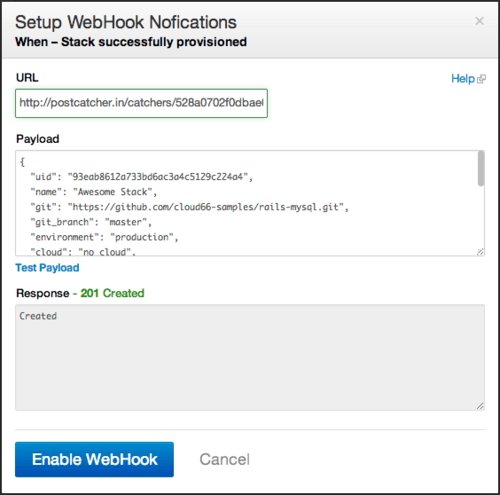 Learn more about the Notifications.