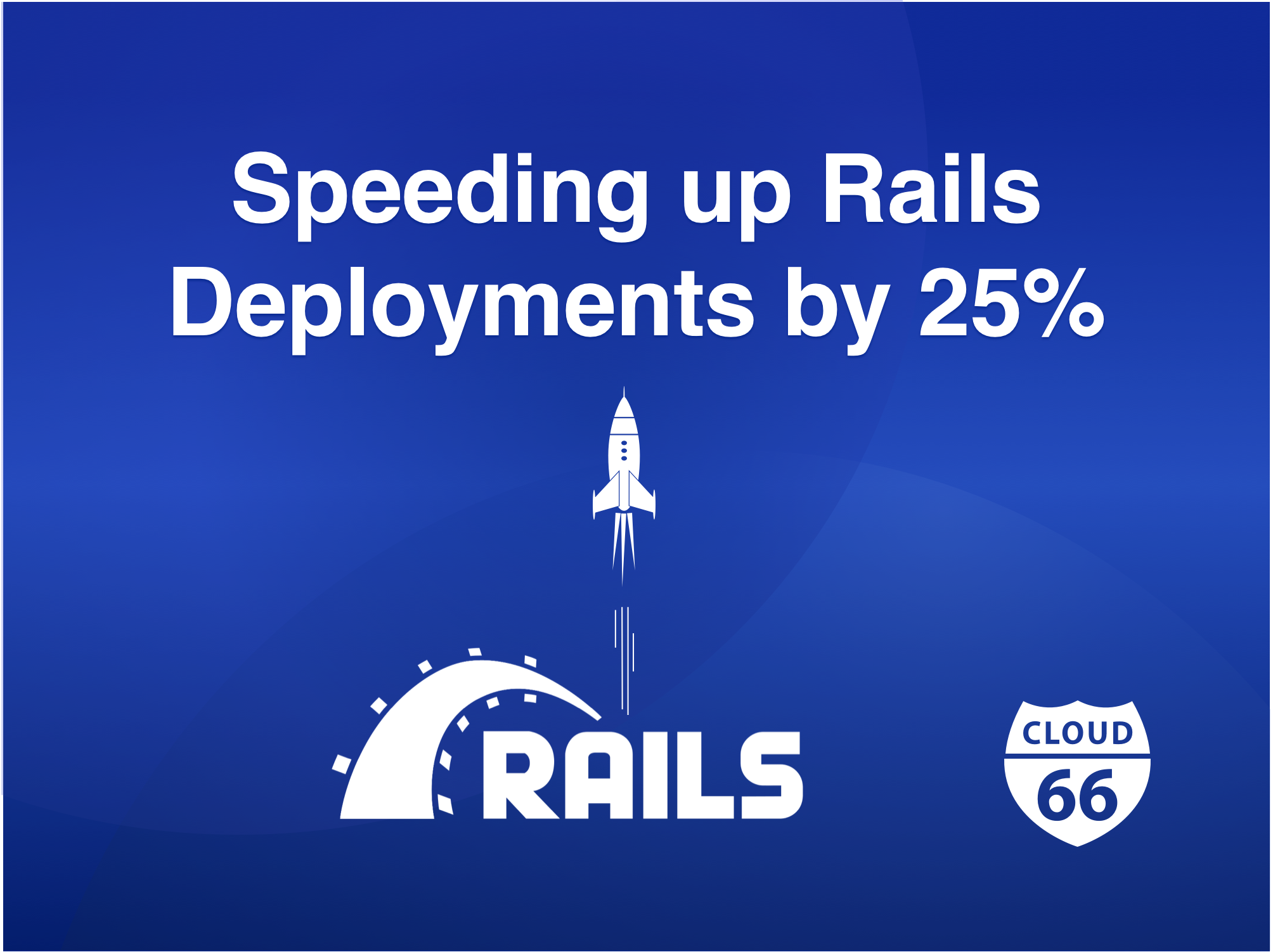 Today I am happy to tell you about the rollout of an improvement we've been working on for a long time: Rails deployment speedup.
It is no secret that we at Cloud 66 love Rails and the Rails ecosystem. With our roots firmly in the Rails community, we've been working hard to make our Rails deployments even faster. Our goal has always been to get to full deployment in under 10 mins. While this is not always under our control, we have learned a few tricks to make Rails deployments more reliable and much faster, regardless of the cloud and network providers between us and your servers.
While most of the changes are improvements behind the scene, the main difference we have made is splitting the deployment flow into "Ready" and "Optimized".

By streamlining the deployment efficiently, we can get the servers to the point that they are ready for use much faster while optimizing the servers in the background for better performance. These two steps are now visible on a brand new progress bar you can see when you start a Rails deployment.
With this release, we will focus more on exciting networking features we have planned for our Rails users, and I can't wait to share them with you very soon!