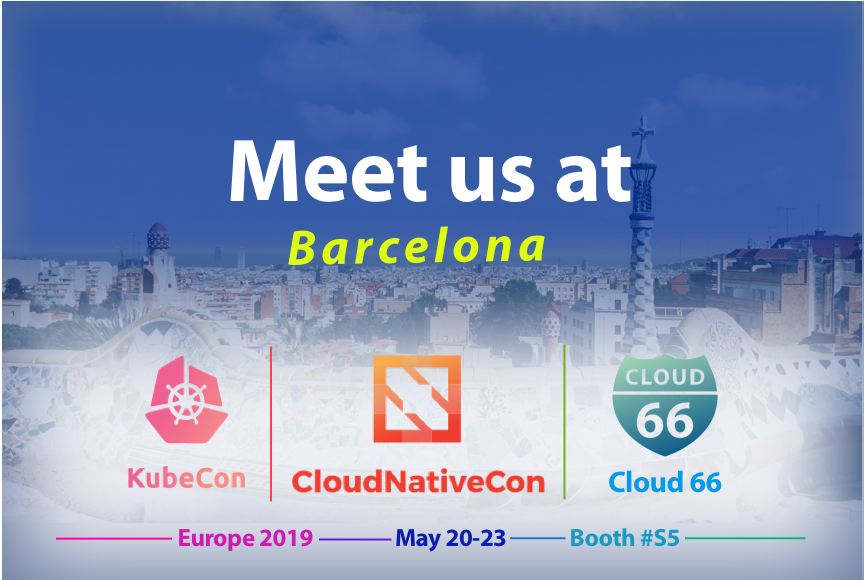 We are happy to be a silver sponsor and exhibitor at KubeCon Barcelona. Vic van Gool, Dima Lisenko and Kasia Hoffman will be on hand to talk about how we run our own stack—serving almost 4,000 customer apps deployed to numerous clouds as well as bare metal—on Kubernetes, and how we approach critical aspects around the orchestrator such as the deployment pipeline and application Ops.
You can find us at S5 booth.
Ask us how we run Kubernetes in production for the past 3 years.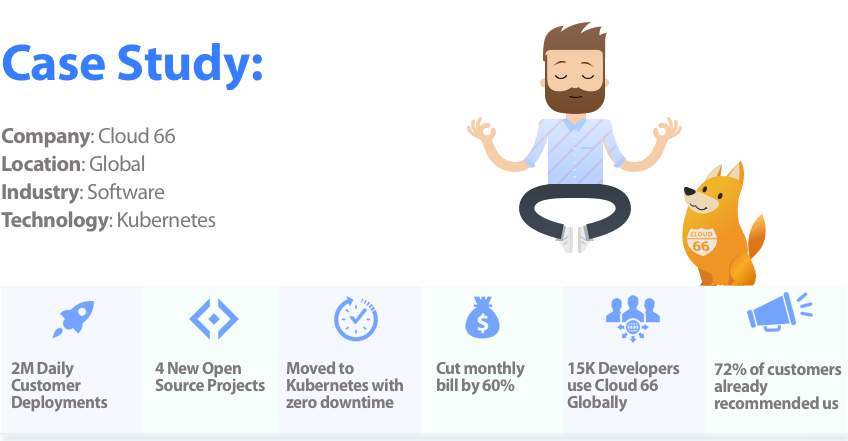 Challange
Kubernetes is like a vending machine Ops build for Devs, but Devs can easily break it for everyone. We wanted to keep Devs access but let Ops relax. As Kubernetes is more established, "having Kubernetes is easy, but app deployment to it is difficult" - we aimed to make it simple. Lastly, we wanted a smooth migration with zero downtime on our live application.
Solution
While we were designing our container deployment pipeline, we tested a number of different tools. Some of the tools we have integrated, but we built our own open source tools to fill in the missing parts of the infrastructure.
Impact
Three months of preparation and one day move on our live platform with zero downtime. We have improved our uptime to 99.999% and cut our bills by 60%. Developed a number of container tools for Skycap and Maestro to make developers' life easier.
Ask Cloud 66 about Skycap and Maestro.
Cloud 66 allows developers to implement containers in their existing infrastructure via two main products: Cloud 66 Skycap and Cloud 66 Maestro.
Cloud 66 Skycap
Skycap is a Container Deployment Pipeline. You can use Skycap to automatically turn your source code into container (Docker) images, manage your Kubernetes configuration files, and deploy your applications to any Kubernetes cluster. Skycap is your best option if you already have Kubernetes Cluster.
How Skycap can benefit developers' productivity?
With Kubernetes firmly established as the way to orchestrate container-based applications, all major cloud providers have rolled out their managed Kubernetes products.
Cloud 66 Skycap acts as a management layer that sits on the top of any cloud provider Kubernetes offering, and takes care of your configuration files to deploy your application to any or multiple Kubernetes Clusters. Skycap allows developers more time to focus on creating awesome code and more control over their Kubernetes infrastructure.
> Example : DigitalOcean Managed Kubernetes and Cloud 66 Skycap Guide.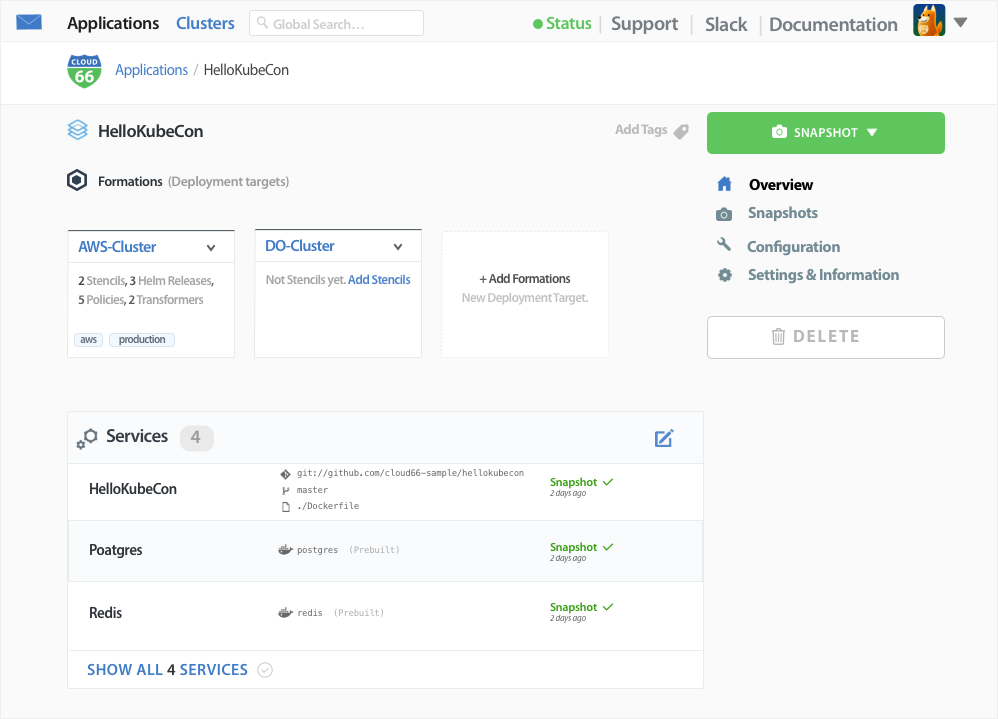 Cloud 66 Maestro
Maestro is a full container management service. Maestro helps you build images, deploy and maintain your container infrastructure (and it takes care of... firewalls, servers, load balancers, logs, team support, native database, database replication etc).
How does Maestro support your dev team?
Every year Kubernetes gains more market share, and more companies and developers are thinking of deploying their first application with Kubernetes.
Cloud 66 Maestro acts like your in-house DevOps team for small and medium-sized businesses. It supports developers all the way from getting started with containers to deploying and maintaining their entire application stacks in production, allowing developers to focus on their application's new features and improvements.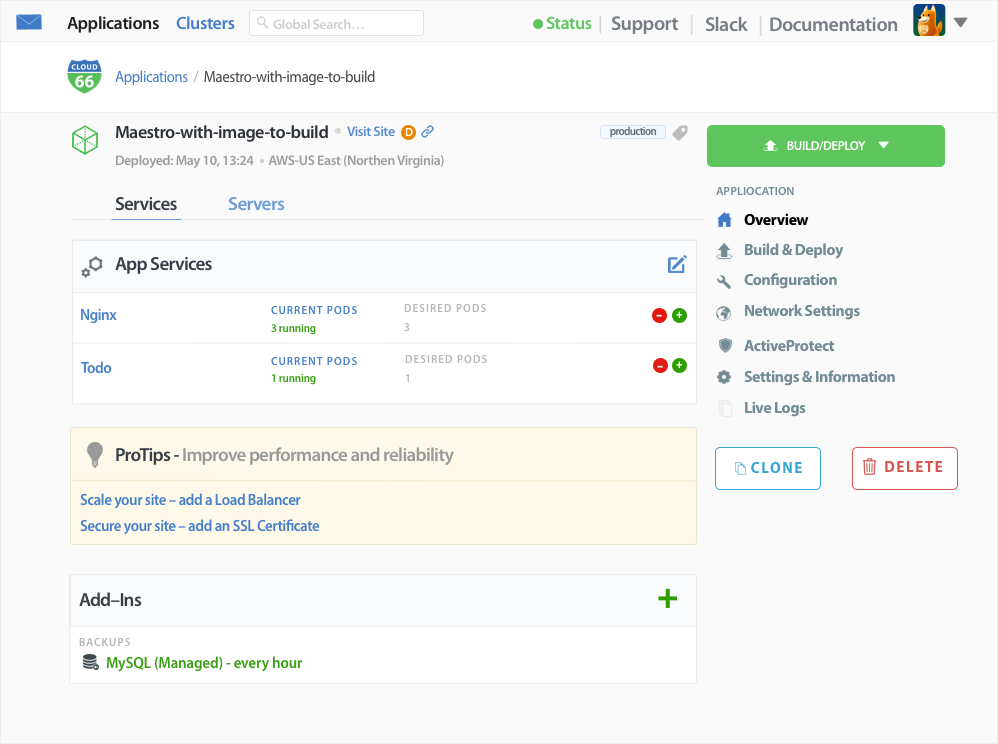 KubeCon Barcelona Details:
KubeCon & CloudNativeCon is the biggest event for the cloud-native and Kubernetes community and has grown exponentially over the last couple of years.