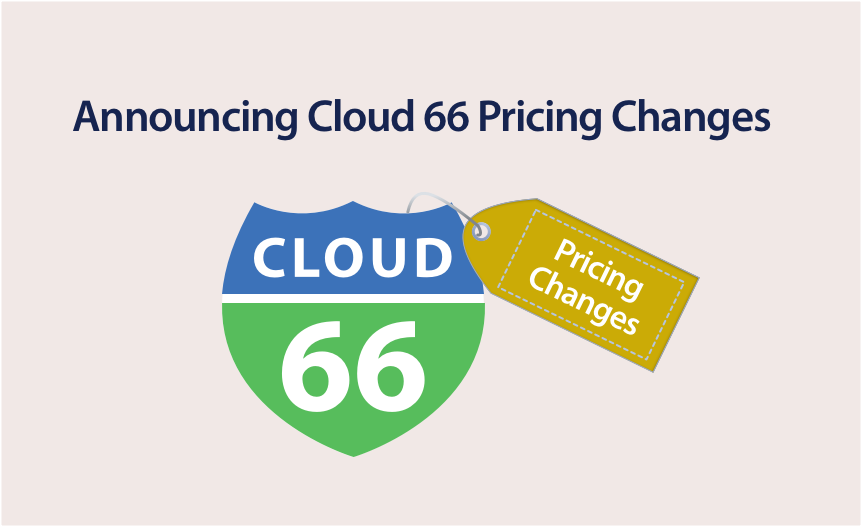 Making changes to our pricing is my least favorite thing to do. I know startups who jump on every opportunity to change their unit price as they find it a true reflection of how their business is evolving. While I share the same belief, I fall short on the enthusiasm as I think price changes make our customers think about things that are not important in their day-to-day business. They want a low, predictable pricing structure they can understand and get on with that they are great at - writing code and running their businesses.
Another challenging part of a price change is the restrictions it imposes on the business: we want to honor our old prices to our oldest and most loyal customers and, over time, different price plans make up a complex web of business logic and code. Very rarely, however, we have to rethink our pricing to reduce this complexity, make our pricing more relevant to our business state and ensure all of our customers are paying a fair price for our products. Today is one of those days: I'm here to tell you about an overhaul in our pricing and how it affects you.
Principles of this change
When making the current changes to our pricing, we stuck to three principles:
Make sure all of our features are available to all of our customers regardless of how many servers they have.
Make our pricing as simple as possible by removing as many extra charges as possible.
Make using Cloud 66 products as affordable as possible for smaller projects and companies.
Based on these 3 principles, starting from 1st of July (1st of May for new customers), we are making the following changes to our pricing:
Pricing changes
Pay-As-You-Go pricing for everyone
We are going back to unit-based pricing for all of our products. Instead of pricing "buckets" (ie Starter, Growth, Pro, ...), all customers will pay for what they use, measured by the minute. This means for Rails, Node, and Maestro you will be charged per server per month. For Skycap, you will be charged per unique service per month. This includes all features on all products, like load balancers, Failover Groups, Teams... without any exceptions.
This also means we will charge per server and not per core so you can choose larger servers for your work without paying extra.
All features are now included
All Cloud 66 features are now available to all of our customers. Failover Groups, Teams, extra security features, Backup Verifiers, Managed Backups, DB Replication and more are all available to all customers at no extra charge.
Only 2 extras
Going forward, we will only charge for gigabytes of backup per month and additional BuildGrid minutes as extras. Everything else will be included in your product for free.
Uniform unit pricing
Some of our older pricing plans had different prices per server for the 1st server and the 2nd server onwards. This is no longer the case. All servers are priced the same for all products: Rails, Node, and Maestro.
Lower bills
With the new pricing, 68% of our customers will pay less every month.
Price change dates
While new customers will benefit from the new prices from the 1st of May, we will begin to process of moving our existing customers to the new prices from the 1st of July to give everyone enough time to reach out with any questions they might have.
While a great majority of our customers will end up paying less, we have already reached out to those customers who will have an increase in their monthly bills to make sure they have options to keep their bills the same.
New prices
Rails
$14.99 per server per month
Node
$14.99 per server per month
Maestro
$14.99 per server per month
Skycap
$3.99 per service per month
Extras
BuildGrid: First 120 minutes free. $0.03 per minute afterward
Backups: $0.38 per GB per month.
What do you need to do?
No action is needed on your part. Your current pricing plan will remain the same until the 1st of July. Starting from your next billing cycle after the 1st of July, your account will be moved to the new pricing plan.
We are offering all of our customers an option to remain on their current plan by choosing to pay annually for the next 12 months. If you would like to take this offer, please get in touch. We have already reached out to all of our customers who will be paying more so if you haven't heard from us this means your bill is going down or remain the same!
Questions?
If you have any questions, please send an email to billing@cloud66.com
We will be more than happy to answer any questions you might have.