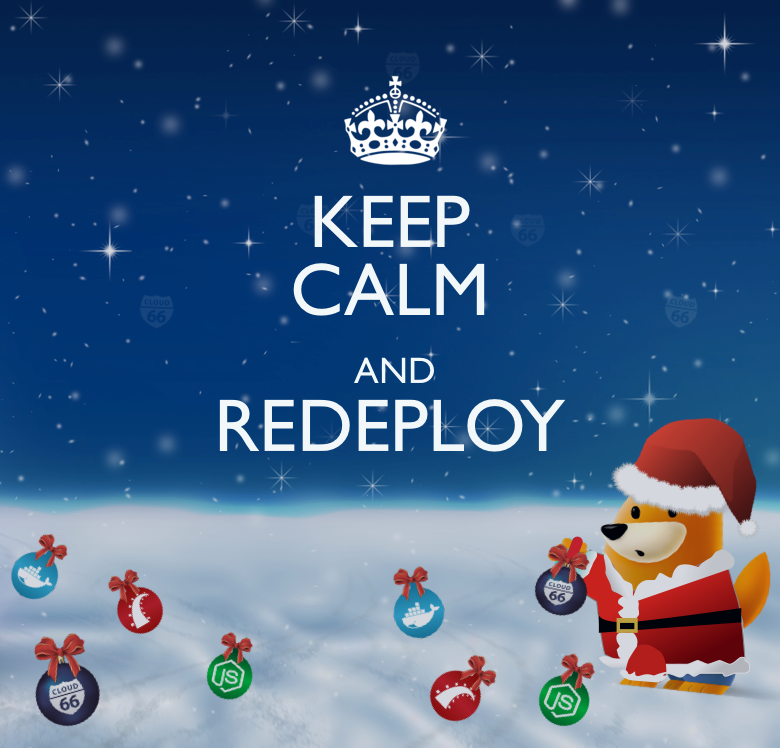 Merry and Bright
Wishing you a holiday season full of joy and happiness! May 2017 bless you with lots of laughter, great code, easy deployment and spectacular success.
One of the real joys this holiday season is the opportunity to say thank you. Our customers mean the world to us and we are humbled and grateful for your support.
Happy Holidays from the Cloud 66 Crew!
Holidays Schedule:
Please note that the office will be closed on the following days:
Saturday 24th,
Sunday 25th,
Monday 26th of December 2016 and
Sunday 1st of January 2017.
We will be responding to urgent support tickets and 24x7 premium support customers.
We hope this will not cause any inconvenience to you.
Santa we've been busy!
We are extremely proud that our services have simplified life for so many developers. Last year, we relentlessly rolled out a ton of new features and tools. And thanks to your feedback and suggestions we've made lots of targeted improvements to make your life easier. Lastly, thank you for being an active community with our support team and on the Cloud 66 Slack channel - we really value your thoughts and opinions!
Our work in 2016
In January we were working hard on two open source projects. And in February we launched Starter, a command line tool that generates a Dockerfile and service.yml (or Docker Compose file), and Habitus a build flow tool for Docker. Both of the products helped to ease the process of complicated Docker deployments.
Then in March based on your feedback and requests on our UserVoice we introduced #13 new Rack framework to our Rails community. Additionally, we also added a multi-region managed backups feature to help you with privacy and data residency issues.
In April, we have announced the integration with Let's Encrypt a security management feature that secures your domains and internet traffic for free!
You can run Cloud 66 on most cloud providers but since May you can deploy your applications to any cloud provider or your own server with our Registered Servers feature.
In June we were working hard on improving our Docker onboarding flow and simplifying the long 6 step process that it was before.
Over the summer (July and August) we have upgraded to Rails 5 and integrated BuildGrid and Habitus to help you build solid and secure Docker images.
To offer you best possible support we have moved to Intercom in September. This helped us centralize our support, there were a few adjustments that we had to make to meet your expectations. Thank you for your patience.
We introduced Cloud 66 for Node in October, this product was driven by the community requests and offers an end-to-end solution for Node.js developers. We also protected you from the #DirtyCow vulnerability.
Next, in November, we worked on adding 9 new frameworks to the Node family. And based on the feedback from our Docker users we have improved our Docker onboarding flow again! Now we have divided into two processes: build and deploy.
Lastly, we dedicated the whole month of December to work on new features and improvements planned for 2017! We can't wait until the New Year to begin sharing them with you!
Letter to Santa
Dear Santa,
Holidays are just around the corner and you know what that means. We have been very well behaved and worked very hard, so please could you bring us:
An escape key for the new MacBook Pro;
More Games for our Oculus Rift;
A Hot tub for the coming cold days;
A Teleporter...because IT'S A TELEPORTER!
Thank you Santa, you are the best!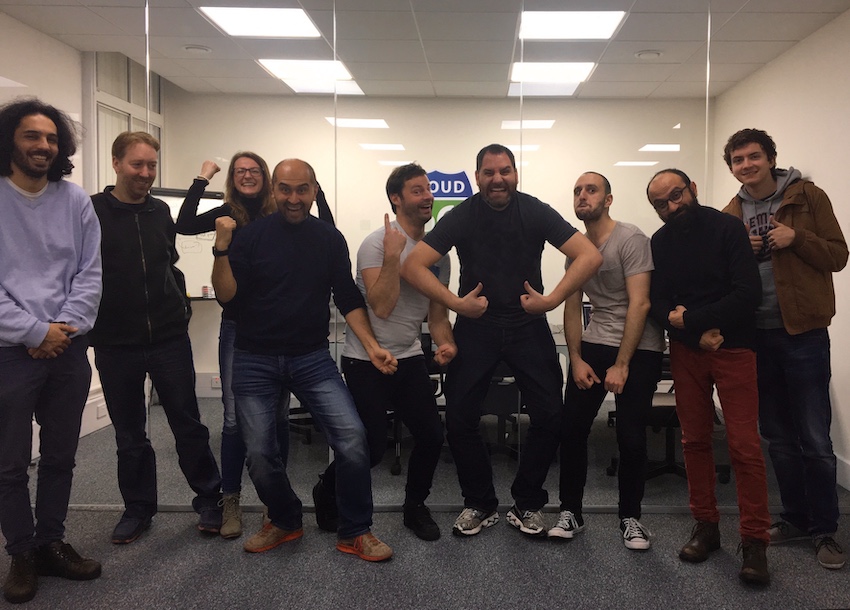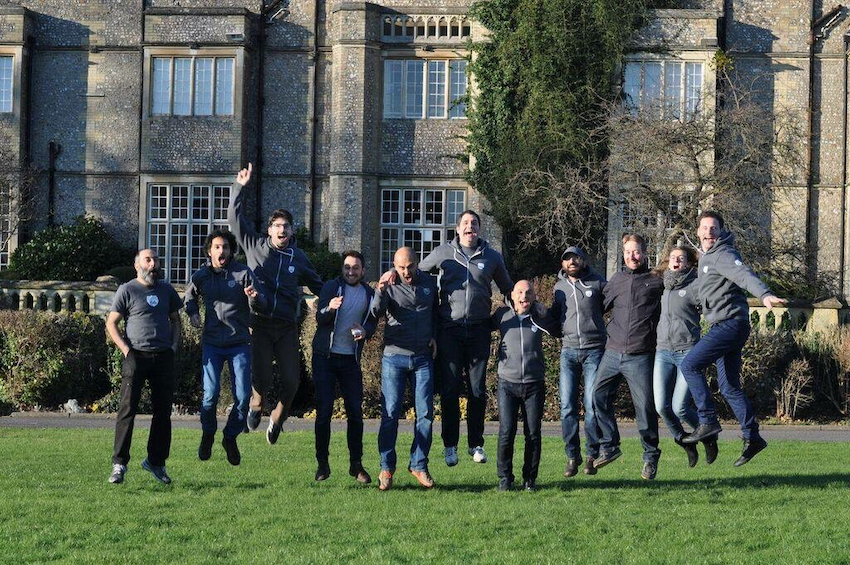 Happy Holidays!