Welcome to our weekly changelog. Have a quick look at the latest changes that went out at Cloud 66 this week.
Docker, Docker, Docker reflecting on #DockerCon SF
This year the DockerCon SF event exposed Docker's blooming ecosystem and community. The keynote sessions had a lot of remarkable announcements, as well as showcasing further what Docker does best (wrapping up applications into a standardized form for more efficient shipment)! To catch up with the newest updates, there is more in the Docker blog.
Here at Cloud 66 HQ we are back and energised, waiting in anticipation for the DockerCon Europe.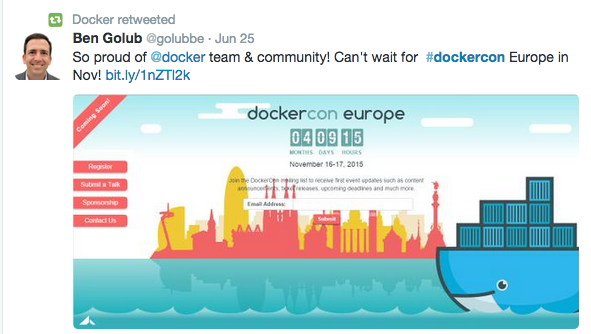 Docker exec function
We are excited to announce support for a new container exec function available via the Cloud 66 toolbelt that allows you to exec into existing containers for easier debugging. Find out how it works from our help page.
Support for AWS M4 instances
We now support the latest generation of Amazon EC2 images - AWS M4 instances. These instances are awesome for web servers, databases, caching fleets and enterprise applications as they offer a great balance of computer, memory and network.
New KVM hypervisor servers on Linode
This week we added support for the newer/faster KVM hypervisor servers on Linode. It allows you a better performance, versatility, and faster booting.
Enhanced Stack Dashboard
Astute users will have noticed... no more waiting for stacks load on the dashboard as this update brings stack background loading! It is especially useful for those who have a large number of stacks in their account.
Cloud 66 Videos
Are you new to Cloud 66? Want to share how awesome it is with your friends? Or would you like to learn more about our features and services? Click on Cloud 66 videos to discover what we do.
Do you have an idea for an awesome new feature?
Please, tell us about it!