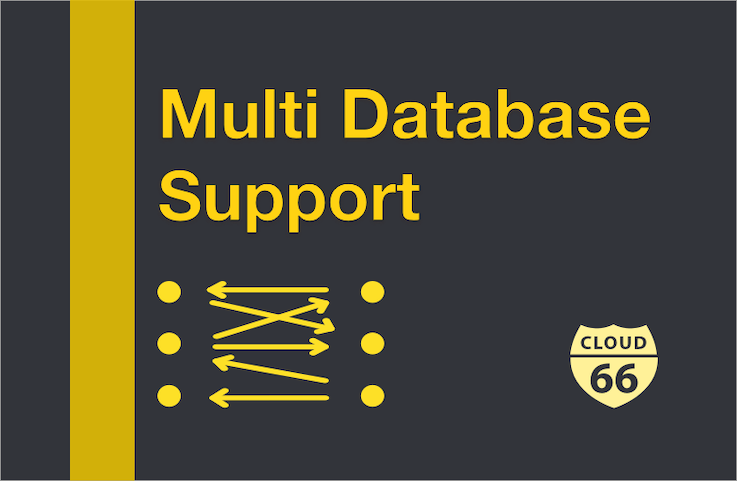 At Cloud 66, we have always been great fans of immutable infrastructure. Avoiding modifications to existing servers and rebuilding them from scratch every time is an excellent practice that is beneficial for the security, documentation, reliability, and disaster recovery of all applications. To help our customers enjoy these benefits, we've always aimed to make building applications as easy as possible. By simplifying application builds, we want to take the pain out of rebuilding your entire infrastructure and help our customers achieve an immutable infrastructure setup.
Persistent parts of applications (databases and storage volumes) are always challenging problems to solve when it comes to immutability, especially when combined with a goal of zero-downtime deployments. Cloud 66 products support database replication for all major database engines. We have rolled out features like Failover Groups to make it even easier to switch between applications as they are being rebuilt.
While striving for an ideal immutable infrastructure, we are pragmatists! We know migrating, and moving databases between application stacks is not always preferred or even desirable in all use-cases. That's why today, I am pleased to introduce Cloud 66 support for Multi Database applications!
Multi Database Support lets you attach more than one database group to your application. It takes care of managing those databases based on their own best practices and provides synchronized managed backups for all of your databases and database types. Combined with our state of the art database replication support for all major database engines, we now can offer in-place, no-downtime migration for your data, the same way Failover Groups has been doing for your traffic.
Multi Database Support also allows data sharding for your application in scenarios where you need to keep data in a certain jurisdiction or closer to your customers, or even across different cloud providers.
Multi Database support is a major feature release from our team and available to all our customers today. Please, read our doc for more information and let us know what we can do to make it even better!