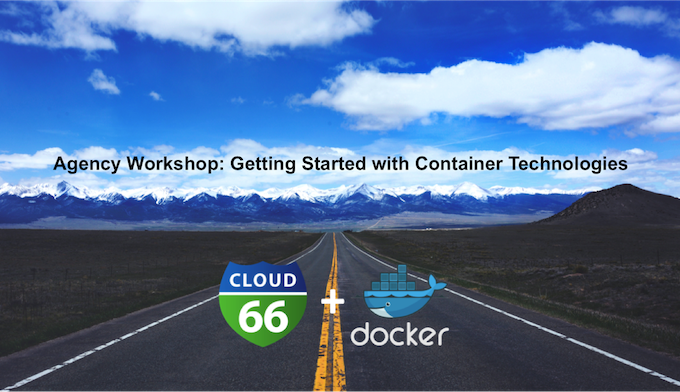 I recently talked about some of the challenges facing digital agencies, particularly when it comes to becoming conversant in new technologies. As a follow-up, I wanted to remind all our London-based developers working agency-side that we're still accepting registrations for our Docker 101 workshop.
Ready for Container Technologies?
The workshop will cover how you can transform the capabilities of your agency, by adopting a polyglotic approach to application development using container technologies. We'll give you the tools to mix and match technologies to help you determine the best solution for building, deploying and managing projects for your clients.
As part of the agenda, you can expect an overview of container technologies, and how it enables flexible, multi-framework app deployment in production. Using real life examples, we'll deep-dive into how best to manage container-based projects with Cloud 66, allowing you to determine workflows, tinker with the setup and deploy a sample project in production at scale.
Workshop details
This is a hands-on workshop best suited to the container beginner/intermediate tinkerer - including most techies/scrummasters/creative tech leads working agency-side.
Date: Tuesday, 29 March 
Duration: 3 hours (18:00 - 21:00)
Location: WeWork Spitalfields
Introduction and setup of laptops
Presentation: Using containers - the what, why & how
Introduction to the Hands-on Lab
Break and instructions for first half
Hands-on Lab - part 1
Break and instructions for second half
Hands-on Lab - part 2
Wrap-up
As this is a hands-on tutorial, please bring your laptops with you, with the latest version of Docker natively installed.
Book your seat
The workshop is free of charge, and we'll continue accepting registrations on a first-come, first-served basis. The tutorials will be run by our resident developer evangelist Daniël van Gils, a former agency-side polyglot developer who's made some pretty cool apps himself.
You can register for the workshop here, and feel free to drop us a note if you have any questions about the format, or in relation to Cloud 66 in general.