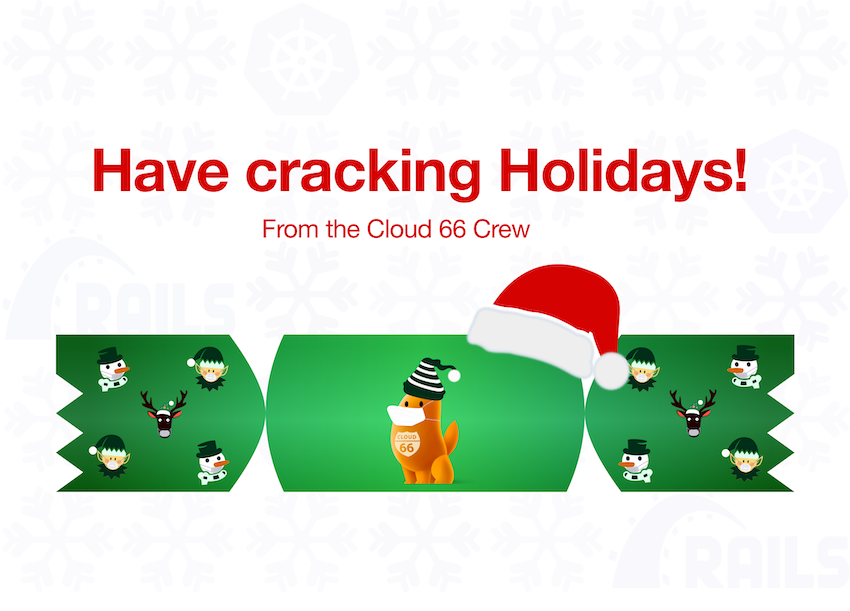 Pop! Bang! Crack!
From our crew to yours, we wish you a wonderful holiday season bursting with joy and cracking with laughter! We hope 2021 will be filled with bug-free code, smooth deployments and immense success.
As another year comes to a close, we want to take a moment to express our deepest gratitude for your support of our business. You are fabulous, we couldn't do it without you! Thank you for being a part of our Cloud 66 family.
Happy Holidays from the Cloud 66 Crew!

Holiday Schedule:
Please note that our office will be closed for the following days:
Thursday 24th,
Friday 25th,
Monday 28th of December 2020 and
Friday 1st of January 2021.
We will be responding to urgent support tickets and premium support customers during the holiday period. The responses might be delayed.

A few words from CEO
Like most of you, I can't wait for 2020 to be over. It's been a challenging year for everyone. Many lost loved ones before it was their time, suffered emotionally and financially, and forced to make significant changes to their everyday lives. With this backdrop, seeing frontline workers worldwide trying their best to keep us safe and the economy going is a humbling experience.
While no comparison with what frontline workers are doing, we've also seen how cloud computing has helped millions of people work remotely.
I hope we are a small part of this for some of those remote workers. This hope has kept us grounded and hard at work to deliver more features, improve our products' performance, and stay close to our customers, making sure we are there when they need us.
All that is left for me, is to wish all of our customers happy and healthy holidays!
Stay safe and stay healthy.
Happy Holidays!

Our work in 2020
As the whole world has been turned upside down by a pandemic, our team has been working from home for most of the 2020, and we have been busy. We rolled out a ton of new tools and features and also implemented improvements to existing features to enhance our products. We are extremely proud that our products have supported so many developers this year.
Just a reminder of a few Rails features released this year: Assets Compilation on Elected Servers, Bring Your Own Images for Rails, Rails Server Autoscaling via Zapier and we switched from Bluepill to Systemd. Meanwhile we added the following features to Maestro: Native support for Kubernetes DaemonSet, Fast Deployments for Maestro, Maestro Bulk Deletes and Annotations in Maestro.
Also, we rolled out bunch of tools that work with all our products: Archived Applications, Delete Protection, Multi Database Support, UI improvements and dashboard loading speedups, Failover Group and SSL, Application Ownership Transfer  and we open-sourced Watchman.
Additionally we announced partnerships with Hetzner, Vultr and OVHcloud. And we would like to send special thank yous to KAI Software, Buink, PeopleForce, Orchard, DigiQuatics and Commutatus for sharing your amazing case studies with everyone this year.
You can always catch up with all our releases via our changelog, and learn more about our new features from our blog or videos. Thank you for your feedback and suggestions - they've helped us make a lot of targeted improvements. Please get in touch if you would like to share your story with us. Lastly, thank you for being an active community with our support team and on the Cloud 66 Slack channel - we really value your thoughts and opinions!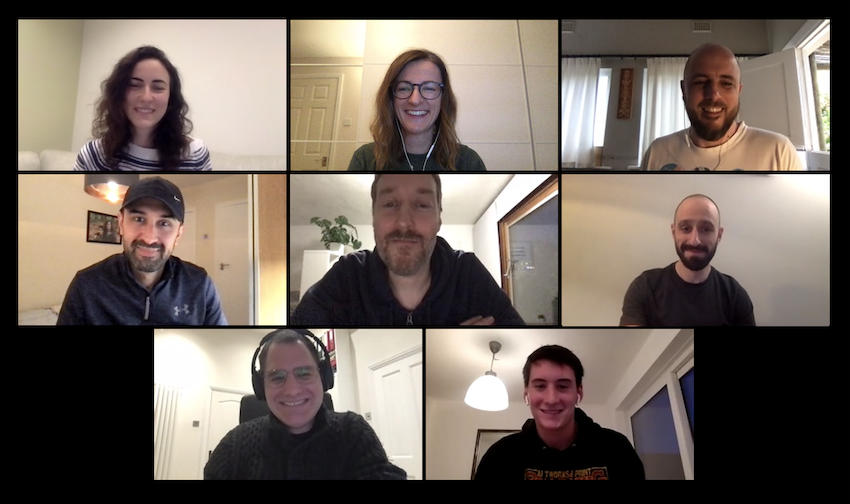 Happy Holidays!