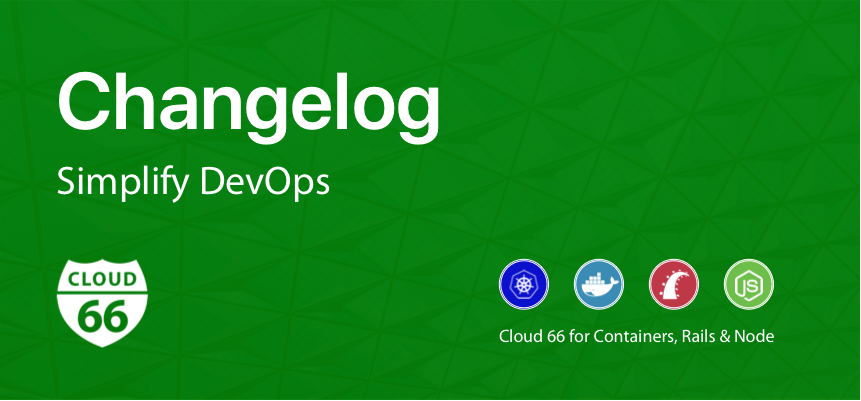 Welcome to the Cloud 66 Changelog. Please take a quick look at the latest changes that have gone out this week!
New Regions & Sizes
Great news for customers who use Google Compute Engine, AWS and DigitalOcean services in conjunction with Cloud 66. We've added new instance sizes and new regions for these cloud providers to our portfolio. For more details, please check out the links:
Easter Holiday Schedule
During the Easter holiday weekend, Friday 30th March through Monday 2nd April our support team will be at a lower capacity than normal; as a result support ticket responses may be slower than normal. As always we will endeavour to respond to premium support customers (and then urgent tickets) as a priority.
---
MEET US AT
RailsConf, 17-19 April 2018 in Pittsburgh
We are a proud sponsor of RailsConf 2018, the world's largest and longest-running gathering of Ruby on Rails enthusiasts, practitioners and companies. We hope to see you there! Stand number 715.
KubeCon EU, 2-4 May 2018 in Copenhagen
You can also meet us at KubeCon & CloudNativeCon Europe. Talk to us about our experience in running Cloud 66 on containers and Kubernetes, as well as how we use our own products to manage our own stack—including Skycap, our Container Delivery Pipeline. Stop by our booth - SU- C08.
---
CLOUD 66 SLACK COMMUNITY:
Get involved by taking part in our Cloud 66 Slack Community.
You can also access it via Cloud 66 dashboard.