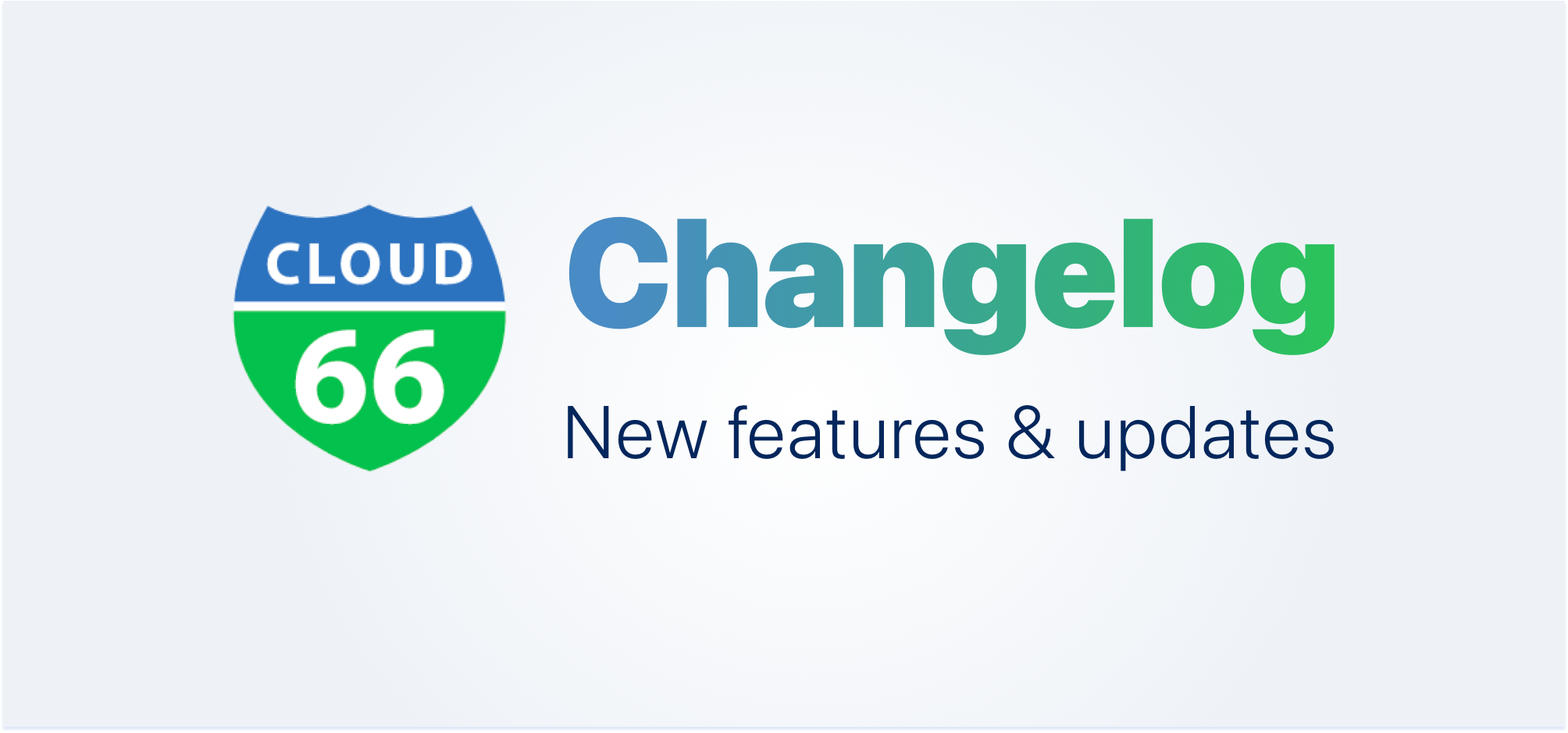 New Dashboard UI
Updated navigation — we've reorganized the dashboard to make it more application-centric, and more intuitive to use.
Common header — we've added a common header area that displays key information and activity across all pages.
Centralized data source management — we've moved all databases (and datastores) into a new section which allows for easier scaling and management of physical and logical databases.
New metrics UI — we've simplified and improved our usage metrics interface
Note: If you are looking for the CustomConfig file for any component you can access it via the more dropdown at the top right of every server panel.

If you're having trouble finding anything in the new navigation, global search is quick way to find what you need. For example, try typing / and nginx to navigate to NGINX related Custom Config.
The goal of the new dashboard is to make managing your application quicker, easier, and more obvious. Learn more.
New Database Functionality
We've just released some powerful new database functionality!
Logical Databases - you can now create and delete logical databases for MySQL and PostgreSQL.
Database Users - you can now create and delete databases users, as well as change their passwords for MySQL, PostgreSQL, and MongoDB.
Database View - you will now see all logical databases and database users in the UI, not just those created via Cloud 66. Users created via Cloud 66 will have their passwords available as well.
New MySQL replication method - when setting up MySQL replication, all logical databases and users will now be copied across to the replica. Replicas will now be read-only for super-users.
Database Metrics - we are gradually rolling out database specific metrics for MySQL, PostgreSQL, Redis, and MongoDB.
Database Logs - you can now see database logs in the UI, with more functionality coming soon.
Webinar with Vultr
Tuesday, 9th May at 11 AM ET
We'd like to invite you to our upcoming webinar with Vultr, where we'll be talking about 'DevOps, Meet CloudOps: From Commit to Production in Minutes'. To register for the webinar, simply click on the Registration Link.