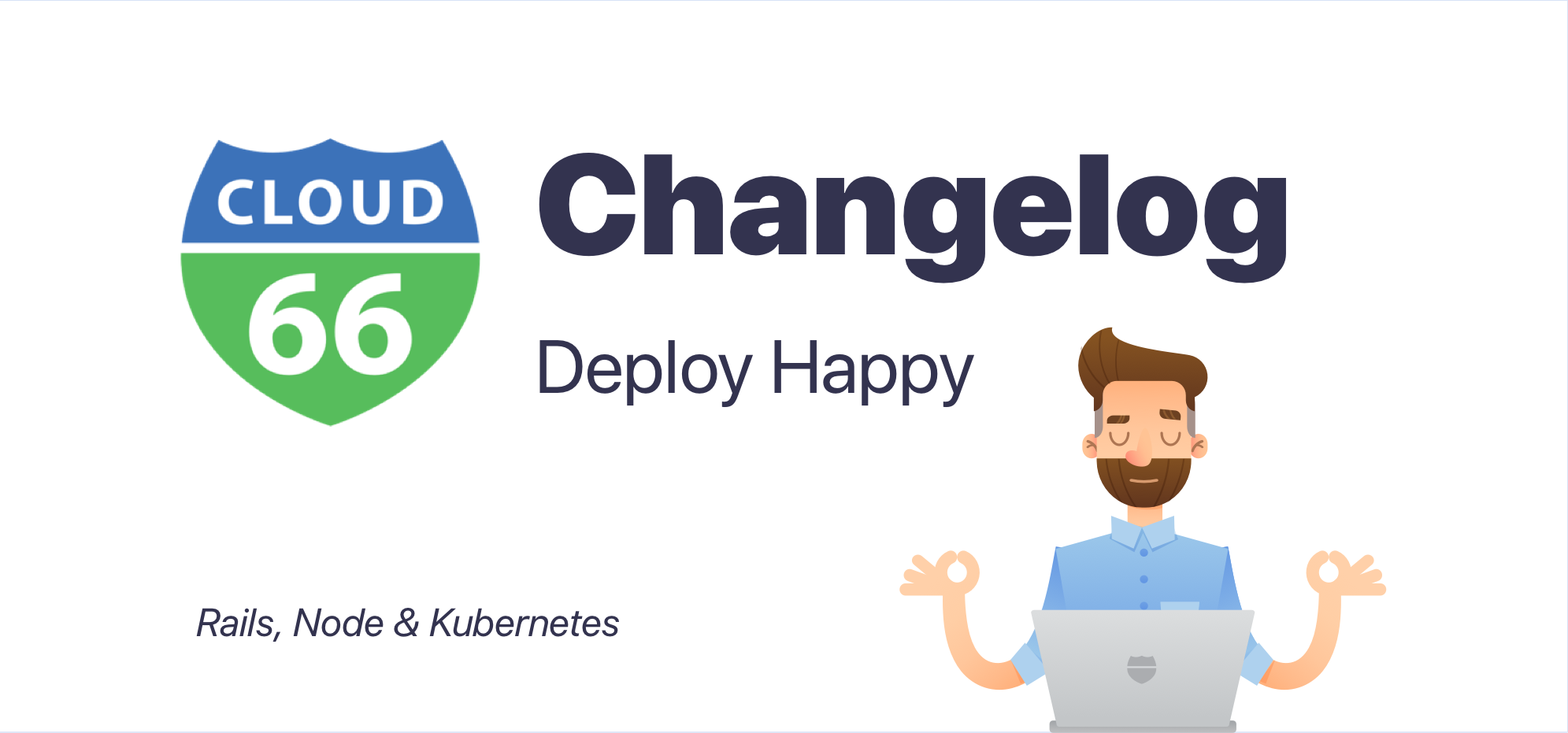 Welcome to the Cloud 66 Changelog. These are the changes that have gone out this week:
Rails Server Autoscaling via Zapier
Cloud 66 now supports server scaling via a new Cloud 66 Zapier Integration. Many of you have expressed interest in this, so take a look if you're interested! Also, take a look at our release announcement blog post to find out more!
Rails Switching from Bluepill to Systemd
Going forward, all new Rails applications deployed will use Systemd instead of Bluepill to manage web and background processes.
Existing Rails Applications will carry on using Bluepill without the need for any changes, unless desired. Please read our blog post for background on this change and the impact the upgrade might have on your applications!
Support for AWS IAM Instance Profiles
Cloud 66 now allows you to use IAM instance profiles when creating new servers on EC2. You can read more about this (and how to enable it using your manifest file) in our help documentation.
This feature requires (free) membership of our BETA program.
PostgreSQL 12 Now Supported
We have just enabled support for PostgreSQL 12! New stacks will now use this version by default (unless you specify a different version in your manifest).
Take a look at a (non-exhaustive) list of new features in PostgreSQL 12.
Shield your servers with Delete Protection
Delete Protection is a feature that stops servers from being accidentally deleted from an account. This helps developers to prevent applications from going down and gives more control over your server mix, including avoiding deletion of servers when scaling down via the API. Read our blog post for more information.
OVHcloud Partnership
Last month we have announced our partnership with OVHcloud. To help you get started we have arranged for $66 in free credits from OVHcloud. To redeem free credits visit this page.
Lastly, see OVHcloud and Cloud 66 in action, join our webinar on Tuesday 30th June at 4 PM BST.