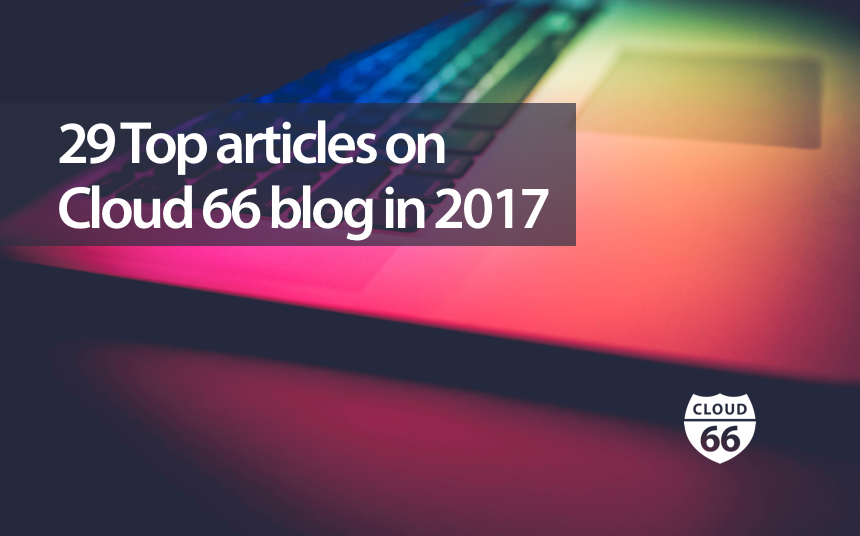 This article includes a collection of the most popular posts published on the Cloud 66 blog in 2017.
The articles have been organized into 5 categories based on technology interest: Containers, Rails, Node, Full Stack and Case Studies. As a bonus, we've added all-time favorite posts that are still relevant and are attracting readers.
Best Articles by Category
#1 Containers
In 2017 there was a lot of happening in the containers and microservices space. And without a doubt, Kubernetes took the lead in orchestration, backed by 15 years of experience at Google, and a thriving CNCF community. We relaunched our stack on Kubernetes in June, and since then, these are the articles that received the highest number of views:
Popular blog posts with the use cases of deploying containers with Cloud 66 in combination with other technologies in production:
#2 Rails
Rails is a mature framework with a strong community around it. For the past 4 years, we have been making it easier for our fellow developers to deploy Rails applications to their own servers. These were the most popular Rails articles in 2017:
#3 Node
Node is a lightweight and dynamic language ideal for real-time applications like chat or games. It also works very well together with a microservices architecture. These were the most popular Node articles in 2017:
#4 Full Stack
In this category, you will find a mixture of articles, starting from tips on UI, nginx, lua and more.
#5 Case Studies
This is a short overview of the companies that are using Cloud 66 in their infrastructure. Learn more about different use cases:
All-time favorites
Thank you for visiting the Cloud 66 blog, we hope you find our articles helpful. If you have an idea for an article or would like to contribute to our content, please get in touch!