Recently we had a chat with one of our awesome customers - Kingsley Kelly from Web Summit. We were curious to find out how Web Summit found their experience with Cloud 66. We wanted to understand how they use our service and see how we can get better at helping the great developers out there.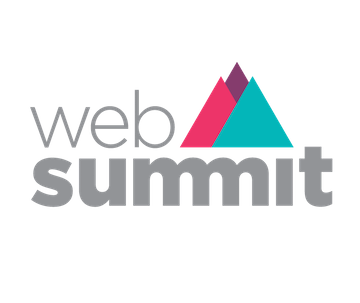 Background
If you haven't heard about Web Summit before, they are Europe's largest tech conference organisers for start-ups, investors, media and entrepreneurs. After 4 successful years in Europe, this year Web Summit is running sister events in Las Vegas, called Collision and Asia, called Rise.
Web Summit and Cloud 66 collaboration
Web Summit was one of the first customers to join Cloud 66 in 2012. They moved their services from EngineYard. At that point, Web Summit did not have anyone responsible for DevOps on their team.
We started working with Web Summit by powering the API that powered their mobile app. Since then we have been amazed by their astonishing growth from 3K attendees in 2012 to 25K attendees in 2014.
Starting in 2014, Web Summit moved their entire infrastructure to Cloud 66 to handle with growth to over 20K attendees better. We are looking forward to their 2015 event - it can only get better!
We asked Kingsley few question to find out more about Web Summit.
What was the reason for you to move to Cloud 66?
We needed to deploy easily and hassle free without worrying about configuration, monitoring or writing our own builds. Everything just worked.
What were the challenges with your infrastructure and deployment and how did Cloud 66 help you to become more flexible?
Once we moved everything to Cloud 66 we worked very closely with Cloud 66 to ensure the success of our Web Summit 2014 event. Since 2012, the traffic to our websites has tripled and we needed the assurance that the users can access our app without any problems during our conferences. Cloud 66 helped us with scaling up different parts of the app with load balancers and backend servers to ensure that our users can have a great experience.
We run conferences all around the world and being able to deploy on any continent and time zone with one click save a lot of headaches.
We also migrated from Digital Ocean to AWS, and the experience was greatly simplified by deploying through Cloud 66.
How has Cloud 66 benefited your engineering team?
Engineers are able to manage their own apps and ops. It has greatly increased our ability to spin up small apps for POCs and allows more time to focus on the app features as Cloud 66 worries about the infrastructure.
What are your plans for the next 6 - 12 months to grow your engineering and infrastructure teams?
We plan to double our engineering team while maybe hiring one ops engineer. It's great to not having to worry about being limited by ops. We aim to be the best conference company in the world and we need to scale globally to hundreds of thousands, if not millions of customers.
A few words from us
In November 2014, we had the pleasure to attend an awesome Web Summit event in Dublin. We really liked the professional yet fun way it was organized and since then have been consistently surprised by the growth of the event year after year. Attending Web Summit has been a fantastic way to connect with thousands of technology entrepreneurs and startups in Europe and from around the globe! It makes us extremely proud to be part of this amazing story.