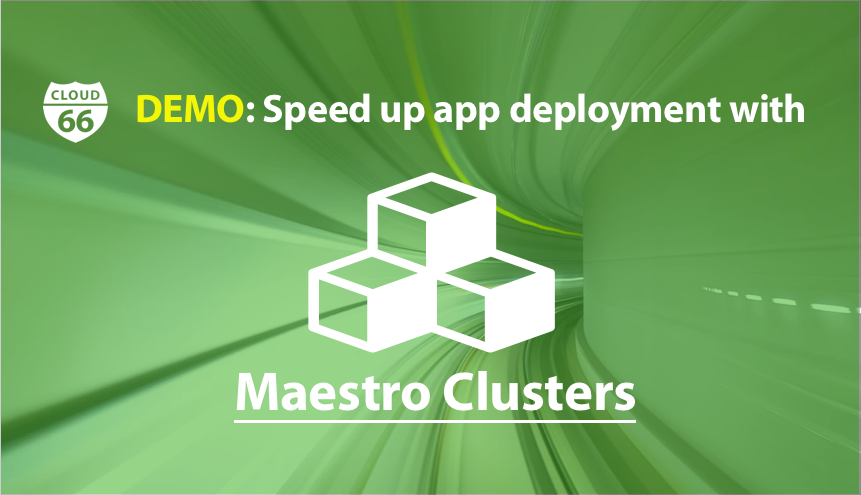 We run approximately 4,000 of our customers' apps on containerized infrastructure, using our own tooling backed by Kubernetes. Our code moves fast, and we don't always have the time to wait for Kubernetes clusters to be built or re-built. We also wanted to ensure operational control on which clusters each app gets deployed to, in an automated way.
In March we announced the Beta release for a powerful new feature within Cloud 66 Maestro, that makes the building and management of container stacks simpler and faster, while significantly reducing your cloud bills: Maestro Clusters. This feature was recently released in General Availability.
Maestro Clusters are native Kubernetes clusters built, managed and maintained on your own servers by Cloud 66 Maestro. A cluster can be pre-built on any cloud or server, from one server to hundreds of servers. Once the cluster is built, app deployment to it through the UI is very easy, and only takes 10-20% of the time, compared to installing everything from scratch.
The main benefits of Maestro Clusters:
Deploy much faster
Move apps in seconds
Reduce your cloud bills by 40% to 60%
Ensure security and configuration compliance
Learn more in our new video demo!