Show your website visitors you are down for maintenance.
This week we were busy adding some features that were on top of the requested features list by our awesome customers. One of the main ones was Stack Maintenance Mode.
A stack in the Maintenance Mode shows an "Under Maintenance" page when the users visit the website. This will improve user confidence in your web application as well as allows you take the site down for those essential maintenance jobs.
To enable Stack Maintenance Mode, simply click select Settings from the
Stack details menu and check the "Activate Maintenance Mode" checkbox
and click on the blue button.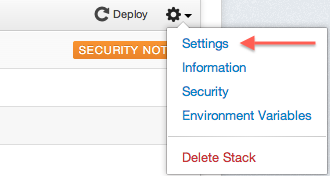 This will immediately show the Under Maintenance page to all of your
visitors.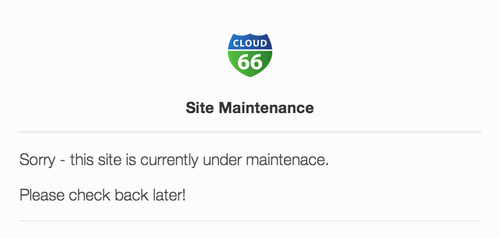 Leaving the Maintenance Mode is as simple as unchecking the same
checkbox.

You can also use your own custom Under Maintenance page if you want:
learn more.
Enjoy!