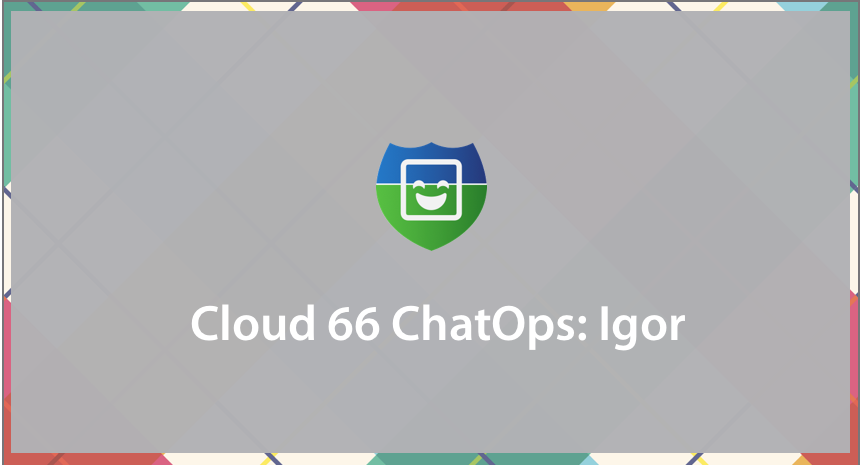 I'm thrilled to announce a new feature for Cloud 66 customers called Cloud 66 ChatOps: Igor. Igor is a Slack bot that can support you with your daily deployment tasks.
What is it?
Igor is an open source Slack bot, built by Cloud 66. It is your very own personal assistant that operates on your stacks directly from the Slack chat window. Now, you can display the state of your stacks, as well as deploy them using simple commands such as list and deploy. You can even enqueue deployments based on a custom webhook for individual stacks.
How it works?
Igor aims to act as your helper and can take care of some of the tasks to manage your stacks. Check out the key features that are already available:
Easy to customise to your work-flow;
Manage your Cloud 66 stacks from Slack, without logging in to your Cloud 66 account;
Allows you to monitor your stack deployments directly from your phone;
Allows you to deploy specific services from specific stacks;
Allows you to cancel queued stacks;
Allows you to display the state of your stacks to your team;
Additionally, Cloud 66 ChatOps: Igor is an open source project. You can easily get involved if you need more complicated functions to support your unique workflow.
Let's get started
There are three easy steps to integrate Igor with your workflow.
To get started you need to create a ChatOps bot on your Slack account. Once that's done you can choose one of the two options available to download the application:
The last step is to register your bot and to connect it to your Slack and Cloud 66 account using the Igor registration webpage service. Once that's done you can invite Igor to your team's Slack channel and take advantage of Igor's functionality.
Happy deployments with Igor!
---
Read more about Cloud 66 App Store, here.
---