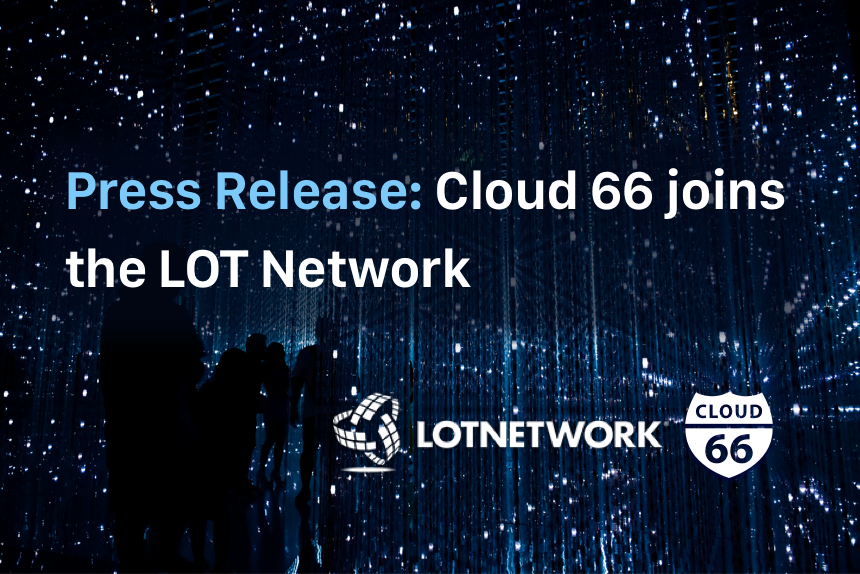 San Francisco, 22 January 2020 - Today Cloud 66 is proud to announce its membership in the LOT Network community. As a leading provider of operational tools for deploying and managing Rails, Node, and Kubernetes-based applications on any cloud or server, Cloud 66 is committed to doing its part in supporting the global intellectual property community's efforts to eliminate the threat of patent trolls. Together with LOT Network, we are sending a strong message that we want to protect innovation -- and as a member, we are immunized against over 2.2  million assets.
As a company with experience in dealing with painful patent troll litigation, we know the value of this community.
Thanks to the membership of the LOT Network, Cloud 66 is now immune to future claims by patent assertion entities (PAEs, sometimes called "patent trolls") against any patents owned by LOT Network members. If a member of the network later transfers a patent to a PAE, all members of the network are automatically immune to claims by that PAE. This effectively eliminates litigation risk and the costs associated with any PAE assertions.
"We are excited to join LOT Network. We believe that LOT Network plays an important role in the responsible branding and protection against the patent trolls," said Khash Sajadi, CEO of Cloud 66. "It empowers the whole community and allows companies to focus on innovation or in our case, in creating products that make developers' lives easier."
"It's a smart move for Cloud 66 to join our community," said Ken Seddon, CEO of LOT Network. "A $3.2 million PAE lawsuit can put a serious strain on a developing company. With the recent addition of IBM, the largest owner of blockchain patents, startups now have increased protection against emerging technologies."
About LOT Network
LOT Network is a non-profit community of companies that was formed to preserve the traditional uses of patents while providing immunization to the patent troll problem. LOT has over 170+ members across all industry verticals, including category leaders like Oracle, Amazon, Alibaba, Red Hat, Canon, Tesla, Cisco, Slack, Fidelity and GM, as well as over 75 innovative startups. If any of the close to a million patent assets owned by our members should ever fall into the hands of a patent assertion entity (PAE), then the other members receive an automatic free license to that asset.  Thus, trolls can't assert the assets against network members. At the same time, LOT members are free to use their patents for all traditional uses such as asserting their patents against members (or non-members), cross-licensing, cross-licensing for revenue, selling their patents, and so on.
About Cloud 66
Built by developers for developers, Cloud 66 was founded in 2011 and is a Techstars company, backed by investors from across the US, UK, and Europe, including Dell Ventures. The company is based in San Francisco and London. Cloud 66 makes it extremely easy for developers to configure and deploy software to any server. Our products are like your in-house DevOps team. They take care of your uptime, scaling, and security, just like your own team would. Combine the convenience of PaaS with the flexibility and control of IaaS, for your Rails, Node, and containerized (Kubernetes) infrastructure.
Additional Resources:
Media Contacts:
Kasia Hoffman                                                                                                             Developer Outreach Manager                                                                       press@cloud66.com