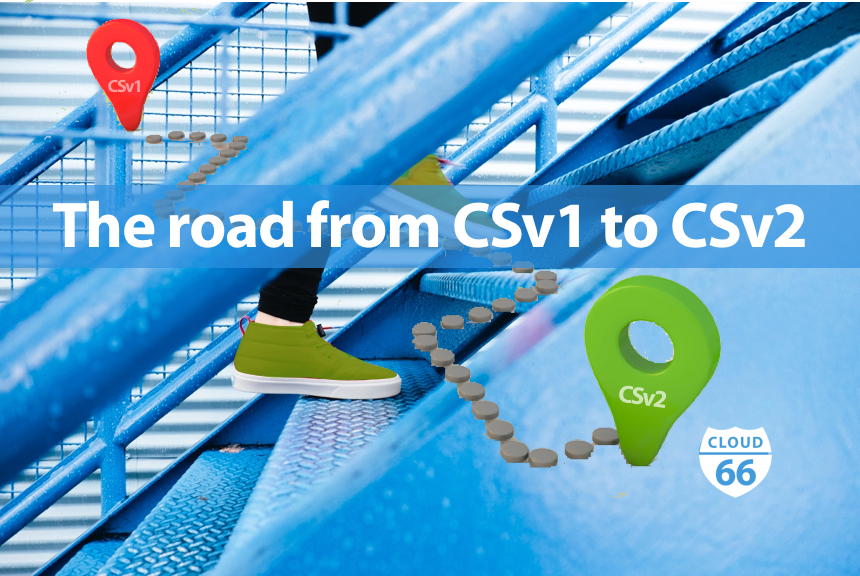 Since announcing Container Stack v2, we had an increasing number of our customers moving their CSv1 stacks over to CSv2 and enjoying the increased reliability that it brings.
Our CSv2 customers love the initial build speed and deployments of the stacks and its networking improvements the most.
With CSv2 now powering hundreds of container stacks in production across multiple public and private cloud providers, today we are announcing our roadmap from CSv1 to CSv2.
During the course of the next few months, we will communicate more about this roadmap and will ensure all of our customers are fully supported when they are ready to build their apps on the strong foundations of CSv2. We will publish our guidelines, webinars and provide our customers with documentation on CSv2 architecture and operations.
We have worked hard to make sure CSv2 API follows the old container stacks very closely with very few changes and we think moving a stack from CSv1 to CSv2 is going to be very easy. As well as that, we will make sure all of our customers have enough time to make this transition when it's suites them and we are going to provide automatic transitioning of CSv1 stacks to CSv2 based on your timing.
Following this, by the end of December, we will disable creation of new CSv1 stacks. All existing CSv1 stacks will continue to work without any disruptions. By the end of February 2018, all CSv1 stack will have moved to use CSv2. This transition will be automatic and based on your decision.
How does the transition work?
Moving from CSv1 to CSv2 is easy. Once ready, you can select the migration option (we will make this option available to our users soon). You can then choose to start the migration. The migration will happen in the following sequence:
Your service.yml and manifest.yml is converted to the new version.
A new CSv2 stack is created based on those files.
Any CustomConfig files and deploy hooks will be copied to the new stack.
Your database servers will be detached from your old stack and reattached to the new stack.
Your stack's c66.me DNS record will be updated.
You can then delete the old stack.
You can also keep both v1 and v2 stacks operational by choosing to use your latest backup as the source for your data instead of detaching and reattaching your old databases. This way you can test the new stack before switching completely.
Stay tuned for more information about CSv2!