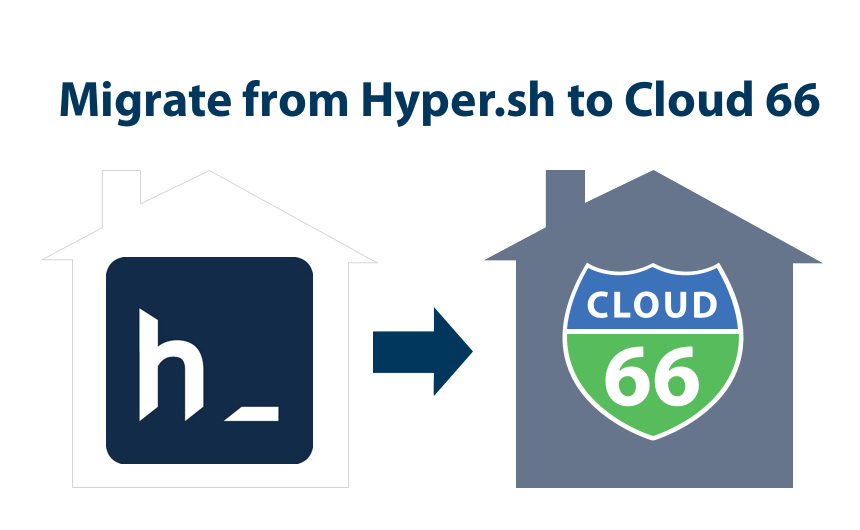 With the recent news about Hyper.sh shutting down its cloud service on the 15th January, we received questions from some Hyper.sh customers asking for support to migrate their apps to Cloud 66. This is a short guide for those Hyper.sh users who are looking for alternatives and would like to give Cloud 66 a try.
Why Cloud 66?
We started Cloud 66 back in 2012 - and our goal then is still the same - make developers' lives easier! Since then we have grown exponentially, and we are proud to serve almost 4,000 customer apps deployed to numerous clouds as well as bare metal Kubernetes instances. We deploy and manage thousands of servers in 100+ locations globally.
We believe that infrastructure exists to serve you, your business and your application. But however obvious this might sound, we still see new infrastructure management tools every other day that focus solely on servers and other components in a data center without making them easier for developers to use.
Cloud 66 container products overview
For those not familiar, Cloud 66 allows developers to implement containers in their existing infrastructure using two products: Cloud 66 Skycap and Cloud 66 Maestro.
Skycap is a Container Deployment Pipeline. You can use Skycap to automatically turn your source code into container (Docker) images, manage your Kubernetes configuration files and deploy your applications to any Kubernetes cluster. Skycap is your best option if you already have Kubernetes Cluster.
Maestro is a full container management service. Maestro helps you build images, deploy and maintain your container infrastructure and it takes care of nearly every aspect of your Kubernetes cluster including servers, firewalls, load balancers, logs, team support, native databases, database backup and replication and much more.
Migration steps:
Sign up for a new Cloud 66 account. Use $50 free credit with the promo code: Welcome2Cloud66
EITHER Create a new Maestro application and deploy it to your cloud provider; or your own servers.
OR Copy your Kubernetes configuration files into a new Skycap application and deploy to your existing Kubernetes Cluster. We recommend you read and understand this Guide to Stencils and Formations before you start.
Migrate your data to your new application on Cloud 66. If you're running your data source inside Hyper.sh you can follow this guide.
What does it cost?
Visit our pricing pages for more information about Skycap pricing and Maestro pricing.
If you have any questions please join Cloud 66 Slack Community, where you can solve problems or learn from other awesome developers, alternative email us and we'll be happy to help!
See you soon!
Come and give us a try. If you're not sure about something please reach out! We're always super open to feedback and love to hear what you guys out there think. Lastly - best of the luck with the migration whatever you decide - may the force be with you!