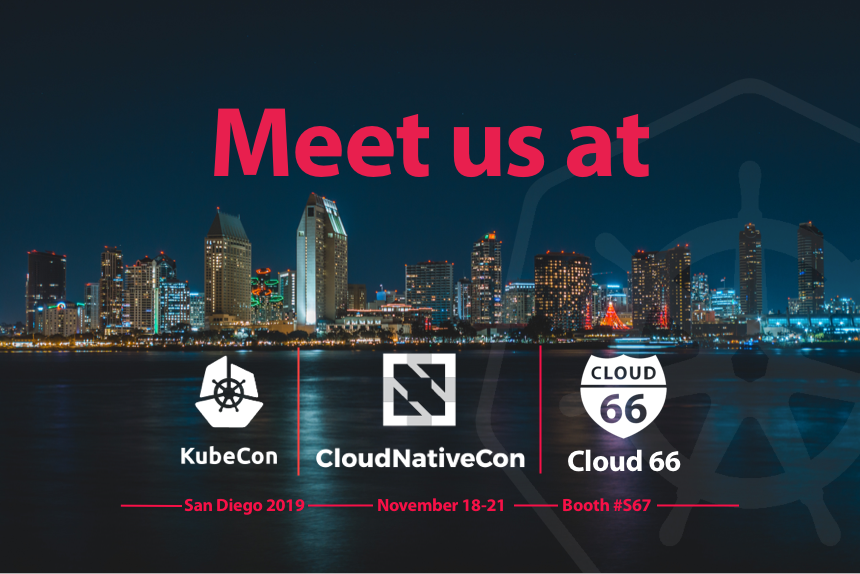 Meet us at KubeCon NA
The Cloud 66 team is heading to KubeCon + CloudNativeCon in San Diego on November 18-21. Khash Sajadi and Kasia Hoffman will be on hand to talk about Skycap, Maestro, and how we run our own stack—serving almost 4,000 customer apps deployed to numerous clouds as well as bare metal—on Kubernetes, including how we approach critical aspects of orchestration such as the delivery pipeline and application Ops.
You can find us at booth # S67.
How to Find Us
Stop by booth #S67. Let's talk about Skycap, Maestro, and Kubernetes and what 2020 is going to bring. Don't forget to pick up some Cloud 66 swag and tweet @cloud66 for extra goodies!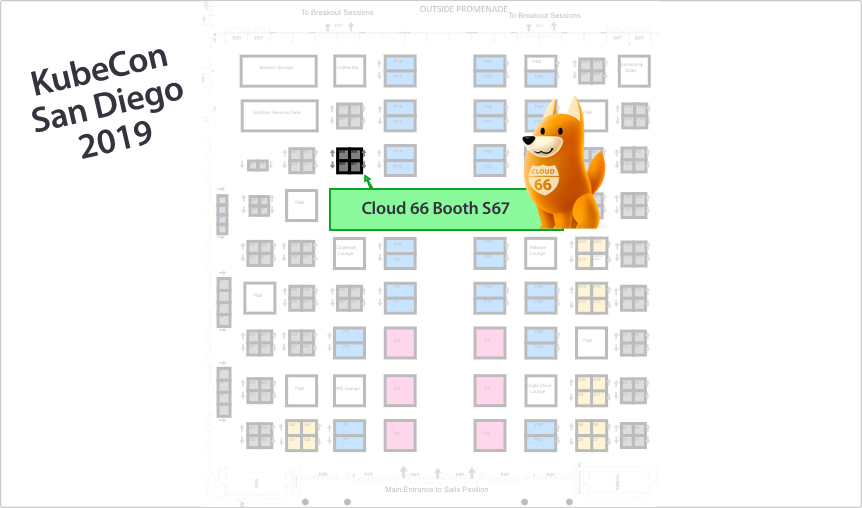 KubeCon & CloudNativeCon
KubeCon & CloudNativeCon is the biggest event for the cloud-native and Kubernetes community, and has grown exponentially over the last couple of years. This November, KubeCon NA takes place in San Diego, where thousands of Kube-nauts convene for three days to further the education and advancement of cloud native computing.
Conference Details:
Date: 18-21 November 2019
Place: San Diego, USA
Venue: San Diego Convention Center
Cloud 66 PR Picks:
Cloud 66 Maestro - offers Maestro Clusters a great feature that makes building and running fully managed Kubernetes stacks simpler and faster. Maestro Clusters are CNCF-certified Kubernetes clusters built, managed and maintained on your own servers by Cloud 66 Maestro.
Cloud 66 Skycap - automatically turns source code into container (Docker) images, generates conformant and policy-compliant Kubernetes configuration files, secures your cluster and your images, and facilitates version control for each deployment to any Kubernetes cluster.
Skycap for Rails developers - With Easy Kubernetes for Rails, developers will be able to deploy a standard Rails application (Rails base + 2 DBs) to any cluster without touching any Kubernetes configuration files. This will allow developers to fully benefit from the power of containers while allowing them to focus on writing code.