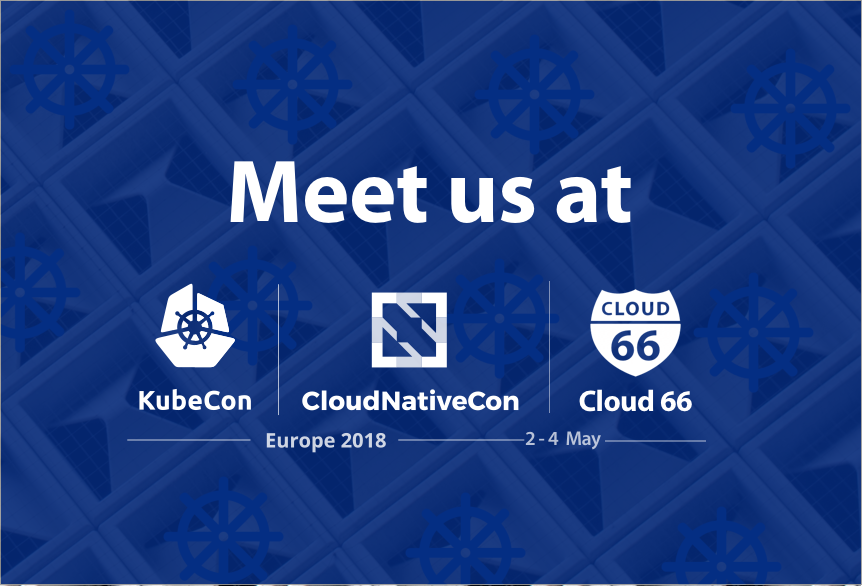 Meet us at KubeCon EU
Our team is proud to be a sponsor and exhibitor at this exciting event. Khash Sajadi, Vic van Gool, Kasia Hoffman and Udi Nachmany will be on hand to talk about how we run our own stack—serving almost 4,000 customer apps deployed to numerous clouds as well as bare metal—on Kubernetes, and how we approach critical aspects around the orchestrator such as the delivery pipeline and application Ops.
You can find us at SU-C08 booth.
KubeCon & CloudNativeCon
KubeCon & CloudNativeCon is the biggest event for the cloud-native and Kubernetes community, and has grown exponentially over the last couple of years. This May, Kubecon EU takes place in Copenhagen, where thousands of Kube-nauts convene for three days to further the education and advancement of cloud native computing. Cloud 66 had run production on containers for years, and we've finally joined the CNCF this year.
Conference Details:
Date: 2-4 May 2018
Place: Copenhagen, Denmark
Venue: Bella Center
Of course, you're welcome to play with the most comprehensive Container Deployment Pipeline and App Lifecycle Management out there by signing up for Cloud 66 Skycap or Maestro. Just use promo code MeetUsAtKubeCon to get $50 worth of Cloud 66 credits.
Promo code expires on 05.06.2018.
---
We'll also be exhibiting at CloudFest, CloudExpo, and RailsConf, so if you're attending those—come talk to us!