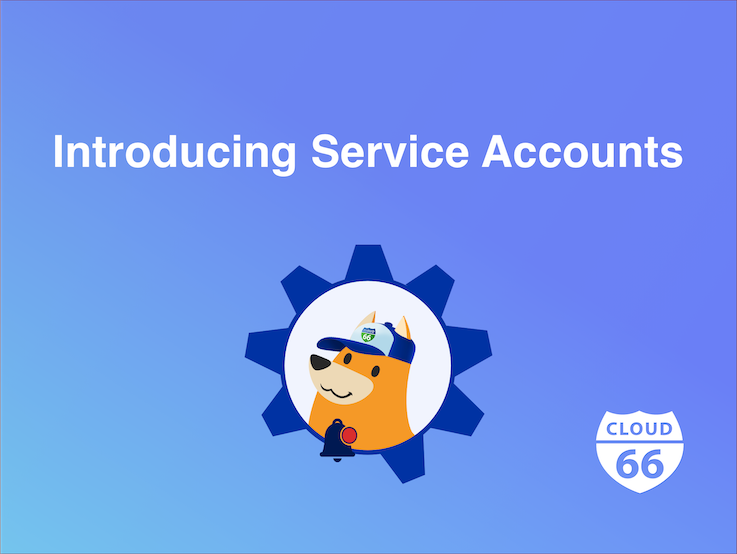 We rolled out team and organizations back in 2014 and since then, we've added many more features to our team support, from batch privilege assignments to 2FA enforcement, groups and much more.
Today, I am very happy to tell you about a new feature called Service Accounts.
What are Service Accounts?
Service Accounts are like team members that cannot login to the UI. They can be used to setup automation or notifications that are not bound to a real person.
Why do I need Service Accounts?
If you use notifications like Slack for your Cloud 66 applications, you probably want to limit them to a single notificaiotn per event. More importantly, you would like your notifications and API integrations not to be linked to a real person, so they won't break when they leave your team. Service Accounts are perfect for that: Setup a Service Account and use them to enable notifications, CX (Toolbelt) or API integrations as you would with a real team member.
How do I setup Service Accounts?
Account Owners can setup and manage Service Accounts. Head to your Team's page and add a new team member. Here select Service Account as your member type. That's all you need to do. You can now configure notifications for Service Accounts when visiting your Application notifications page: select the current user (yourself) or any of your Service Accounts and setup the needed notifications. If you need to use your Service Accounts for API integrations, you can generate access tokens for them by clicking on the Access Tokens link on the left-handside menu. Grant the preferred access rights to the Service Account and get the access token for your API integration. All integrations running on that token will be performed by the given Service Account. Learn more about Service Accounts here.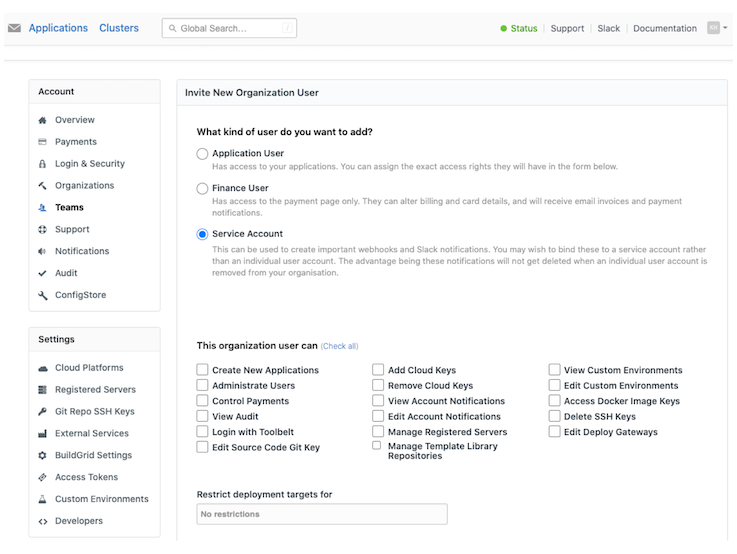 ...but there is more!
We also added a brand new page to make it easier to compare and copy notifications between different Service Accounts. Head to Service Account Management page under your Account Notifications and there you can select any user or Application and compare and copy their notifications across different applications.

Enjoy!