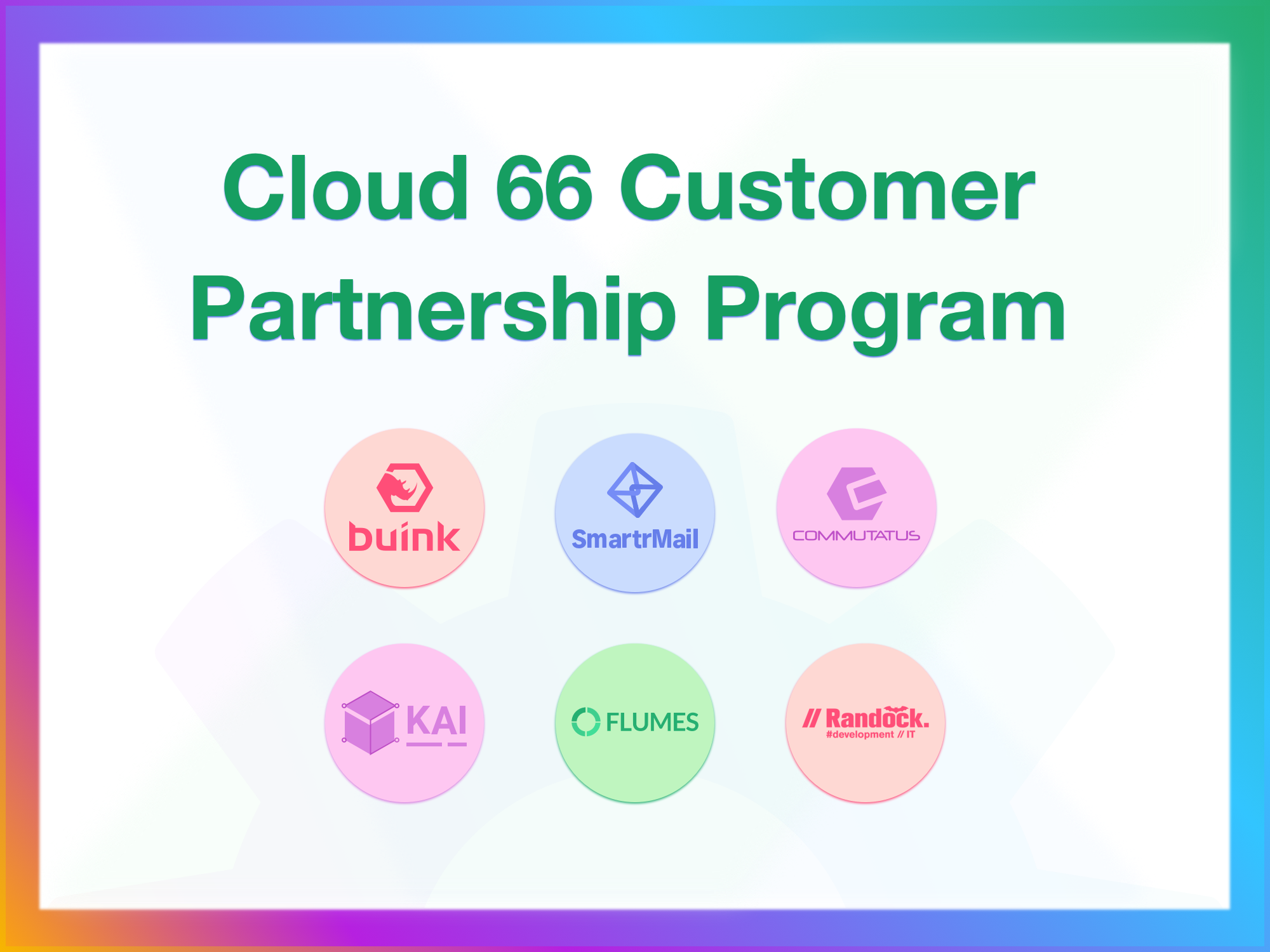 We are pleased to announce the launch of the Cloud 66 Customer Partnership Program. We've teamed up with some of our existing customers to help thousands of developers and businesses to build, deploy, manage and scale applications on any cloud faster.
Cloud 66 Customer Partnership Program Details
Since 2012 we've been helping web agencies, startups, technology vendors, developers, and CTOs around the world to simplify DevOps.
As a result, we've decided to partner with our customers instead of being just another vendor, so that we can build great things together and shape the future. The program aims to establish long-term relationships with our customers, where we can work together, grow together and offer support and our services to the end user.
The main advantage is that our partners have in-depth experience with different infrastructure setups on Cloud 66 and, in addition, they are experts in their own fields. They can offer their Cloud 66 support, advice and services to end users to build great applications.
How does it work?
Once you join the partnership, your company will be listed on our partner directory page.
The end user will be able to get in touch with our partners to ask questions about Cloud 66's products, e.g. What is your experience with using Cloud 66? What is your infrastructure set up? Can you help me set up my application on Cloud 66? etc. Additionally, they might be interested in our partners' products and services.
As a verified customer, our partners can offer support, web development, and consulting services to other Cloud 66 customers. Through a close relationship with Cloud 66, we help our partners to grow their businesses.
Key benefits:
Benefits for partners:
Expand your network and growth
Partner directory listing
Access to Beta Program and Product Roadmap
Marketing Support
Benefits for end users:
Access to expert users of Cloud 66 technology
Access to web development and consultancy services that our partners can provide to you
Access to Cloud 66 community
How do we apply for Cloud 66 Customer Partnership Program?
Anyone who is a Cloud 66 customer can apply to join the program. We'll ask about your experience with Cloud 66 services and about your company.
To apply for Cloud 66 Customer Partnership Program, fill in this form.
Get inspired by our partners
Meet our partners. These companies have proven expertise in getting the most out of Cloud 66's technology. You can get in touch to work with the right partner  (to launch or scale your applications) or to ask questions about Cloud 66. Discover how businesses like yours run their infrastructure. Every journey is unique and exciting!