We are thrilled to introduce to you a new feature available now at Cloud 66: Audit Logs. Audit Logs automatically log all user activities across all of your stacks and team members. Audit Logs provide you with all the information you need for each activity, such as IP address, geo-location (accurate to the city) and the team members involved.
Using Audit Logs
You can find Audit Logs under your account menu and only the account owner can have access to Audit Logs.
Audit Log will allow you to search by the activity name and you can specify the period of time you would like to review.

Then you will be able to see all the activities that occurred on your account.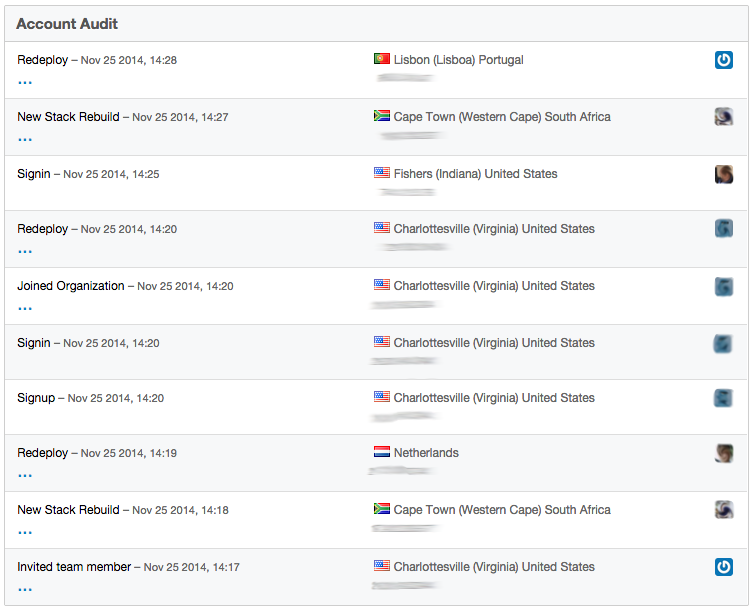 We think Audit Logs is a great way to add more visibility to your infrastructure, team activities and application deployment.
Checking your Audit Logs on a regular basis is a great way to ensure security of your Cloud 66 account.
Learn more about Audit Logs
Enjoy!