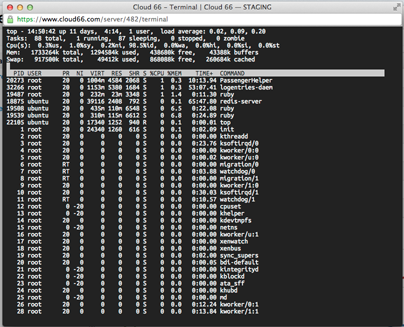 We know developers love the convenience of PaaS. As developers ourselves we also really like having control over our server and knowing what's going on on our servers.
That's why we provide the convenience of PaaS on your own servers. Today we are adding a new feature to Cloud 66 dashboard to make it even easier to shell to your servers: Single Click Terminals.
Today if you click on any of your servers, you will see a terminal icon.Clicking on that will take you directly to your server. This is a fully functional terminal with all the keys supported and working. Just the way you are used to, but a little easier!

Enjoy!