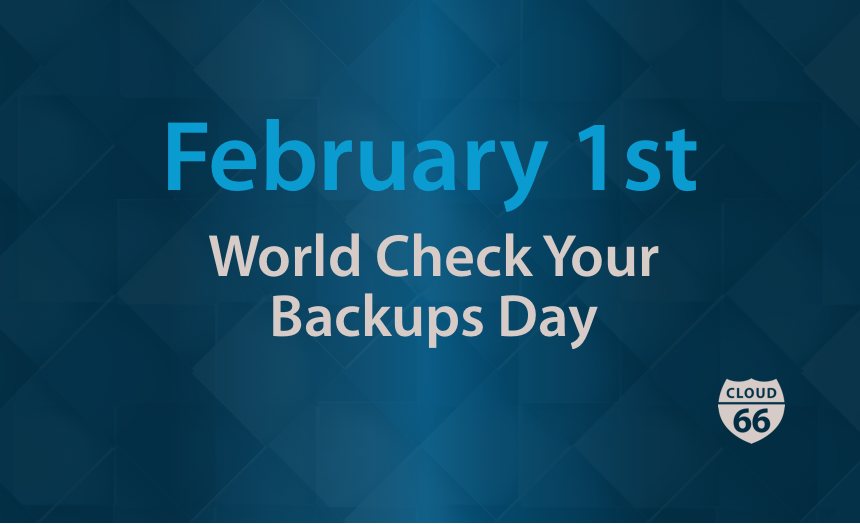 We all know the importance of having backups and take backups from databases to user uploaded files when we run a server. There is little new there.
If you think about why we take backups, it becomes clear that there is one step that needs to be done just as often: checking your backups actually work.
Backups are taken so we can be rest assured that we are protected when the bad things happen: a disk failure or a human mistake doesn't have to take your business down. The reality is bad things do happen and we need to be sure our backups are going to be useful in such event.
Frankly, I don't know the origins of this day and website, but I can't think of anything wrong with naming February the 1st as the World Check Your Backups Day!
All Cloud 66 stacks with databases can enable managed backups in the cloud with %99.99999 availability. But that's just the first part, to check your backups, we let you enable Verified Backups on those as well. Verified Backups run your own custom queries on every backup taken on a separate server to ensure their integrity and health.
If you haven't checked Verified Backups yet, today is a good day to check them out and start knowing you're going to be protected when you need your backups to actually work!
Stay protected!