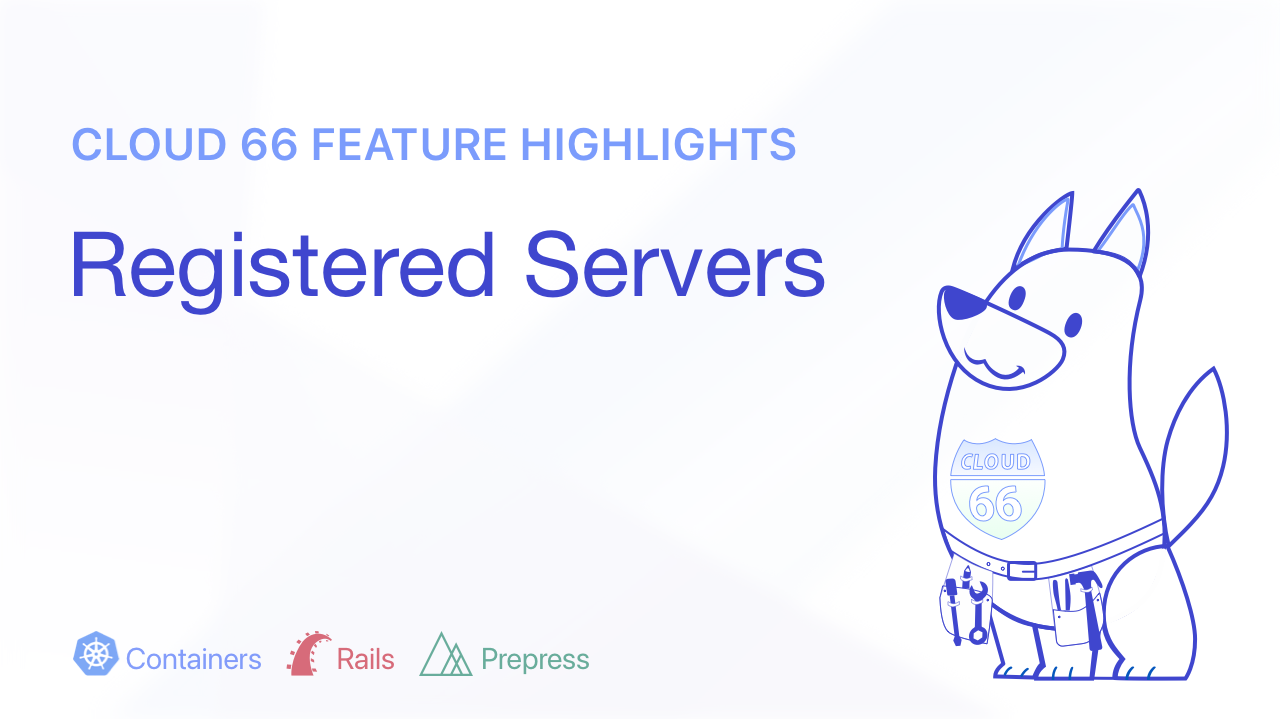 We integrate with all the major cloud providers, but some of our customers need to deploy their applications on servers which are physically in their own country or even on their own premises.
What are Registered Servers?
Registered Servers are a simple way to create a pool of servers on private or public cloud that can be used for hosting applications via Cloud 66. Applications can be deployed across a hybrid of cloud and registered servers. In this way you can have, for example, a dedicated physical server for your database and cloud servers for your front end.
How does it work?
Working with Registered Servers is easy: run a simple script on your server (or put it in the startup script of your server image for full automation) and it will be added to a pool of registered servers that can be used as deployment targets for any application during build or scaling phases.
Registered Servers can be used alongside your public cloud servers to enable hybrid setups, or multi-cloud stacks. You can add any physical server as a registered server using Cloud 66 dashboard or toolbelt, as long as some minimum criteria are met.
More info: