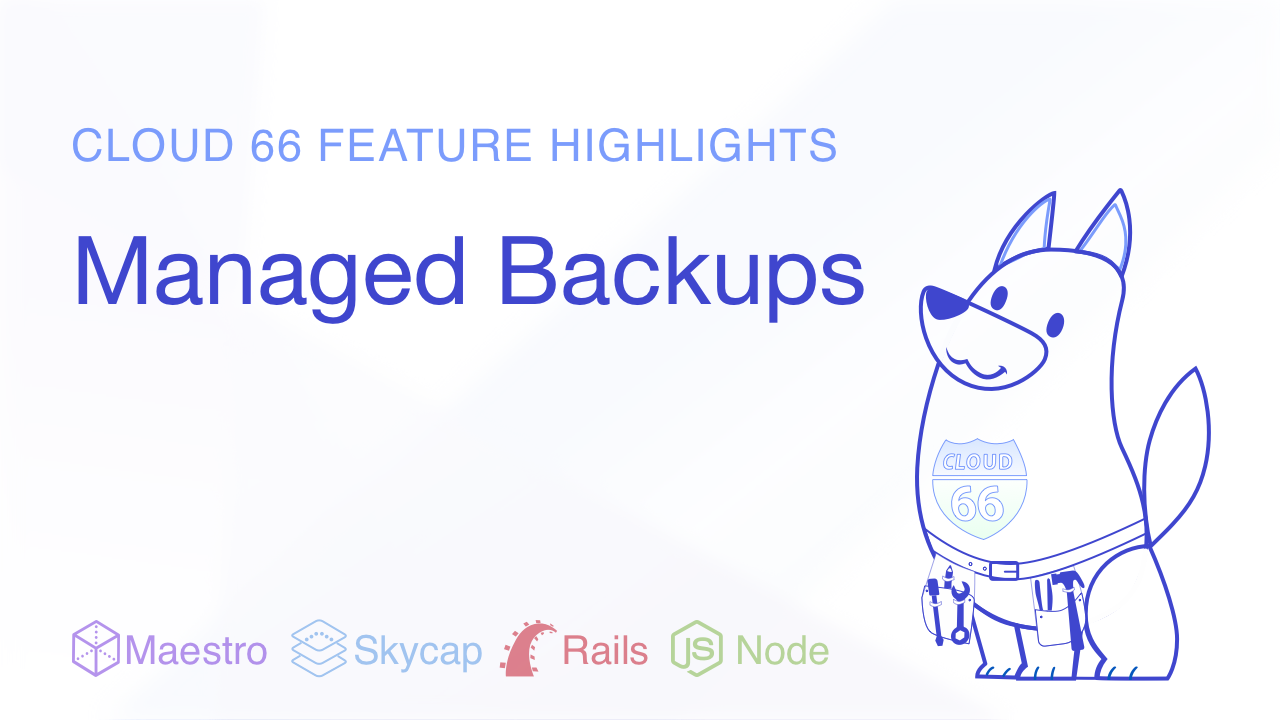 At Cloud 66 we make it easy for developers to run and restore database backups. We support two types of backups: unmanaged and managed.
What are Unmanaged Backups?
Unmanaged backups are stored on your local server and are available under /var/cloud66/backups. You are responsible for managing them and manually restoring them if and when needed.
What are Managed Backups?
An essential part of a backup and recovery strategy is managing backups after you create them. Cloud 66 offers simple, single-click database backups, automatically stored in the cloud for redundancy, with quick and easy restore. Managed Backups support MySQL, PostgreSQL, MongoDB, and Redis.
How does backing up databases work?
First, in order for backups to work, make sure you have at least twice as much disk space on your server as your backup requires.
Now, based on your needs you can decide how often would you like us to make backups: once a day, every hour, etc.
We create a copy of your database backups on your server and then, for Managed Backups, we move that copy to an Amazon S3 bucket. This is why server space is so important. Cloud 66 Managed backups are stored in the closest S3 bucket to the region you selected for your application server.
There are three ways for you to restore your backup:
Using Cloud 66 toolbelt
Using our web UI
Using Linux command line
Unmanaged backups are free. Managed Backups cost $0.38 per GB stored per month.
More info: