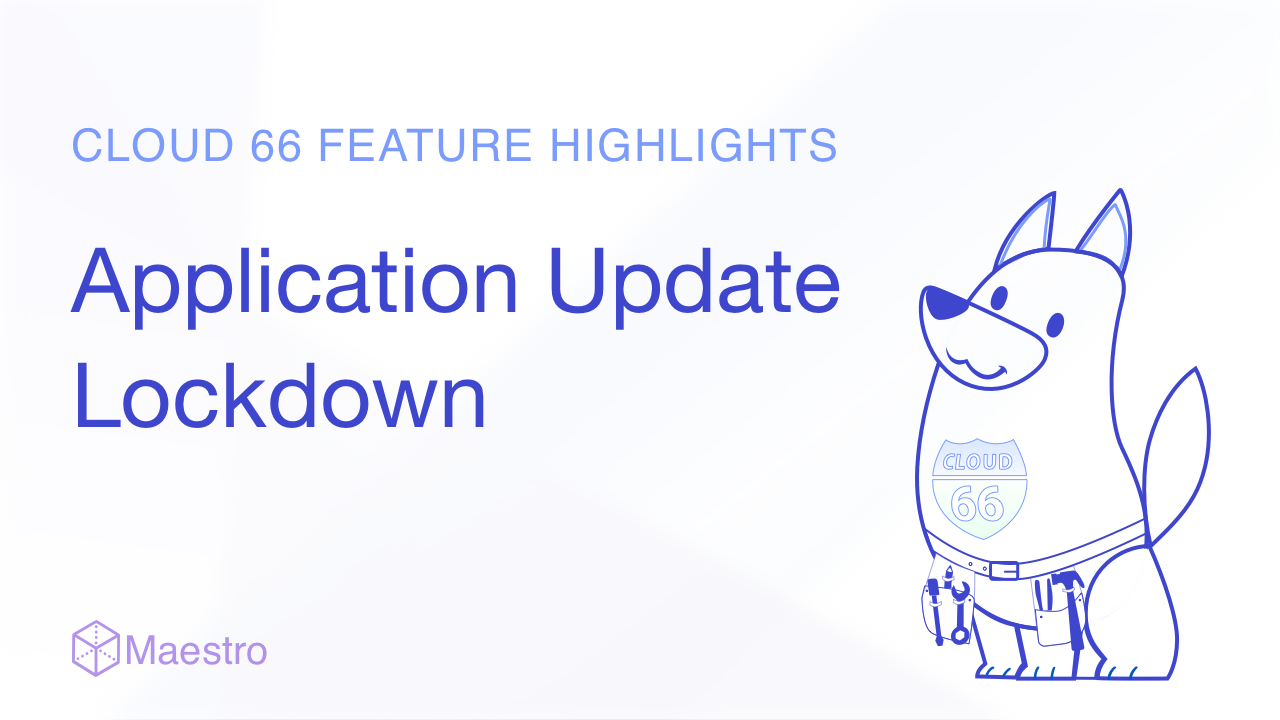 Today's feature is helpful for larger teams and more critical applications.
What is Application Update Lockdown?
Sometimes you need to get sign-off from the Engineering Manager, the Release Manager, or your client before rolling out your changes to production environments.
For those scenarios, Application Update Lockdown (AUL) is the best way forward. You can enable (or disable) AUL for any app in the Application Settings page.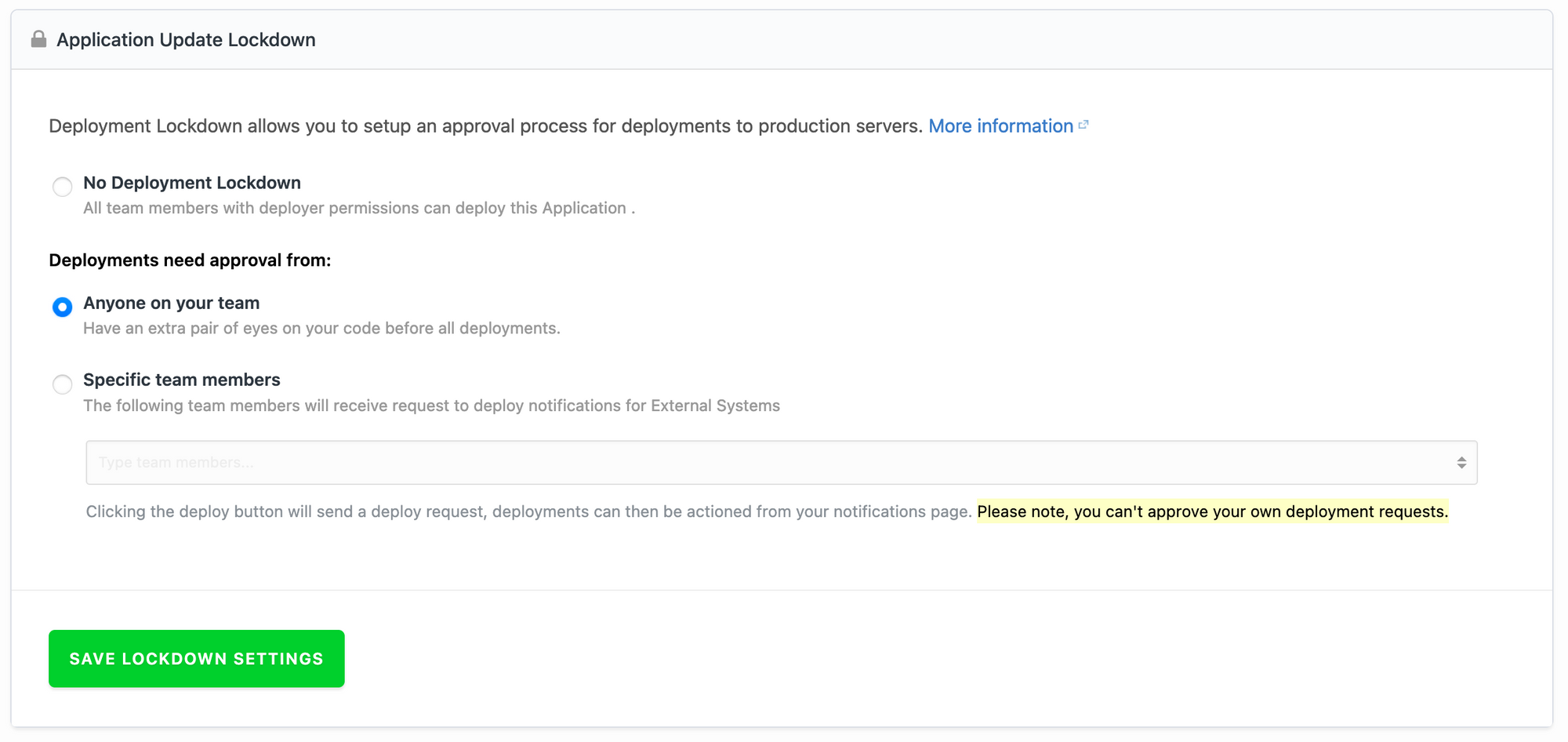 How does Application Update Lockdown work?
By default, AUL is not active, and anyone with the proper permissions can deploy the application. However, you can change the default setting to one of the other two options:
Approval from Anyone, or
Approval from specific Team Member(s).
*Approval from Anyone
We call the first option 4-eyes. When selected, your deployments will not start until another member of your team with an equal or higher access right approves the deployment, including deployment rights. In this mode, at least four eyes are needed to deploy an application, hence the affectionate name!
*Approval from specific Team Member(s)
The second option is similar to the first, but allows administrators to nominate specific team members to approve a deployment. These could be the Release Managers, Account Managers, or your Engineering Manager. Remember, the named members will need to have deployment rights themselves.
More info: