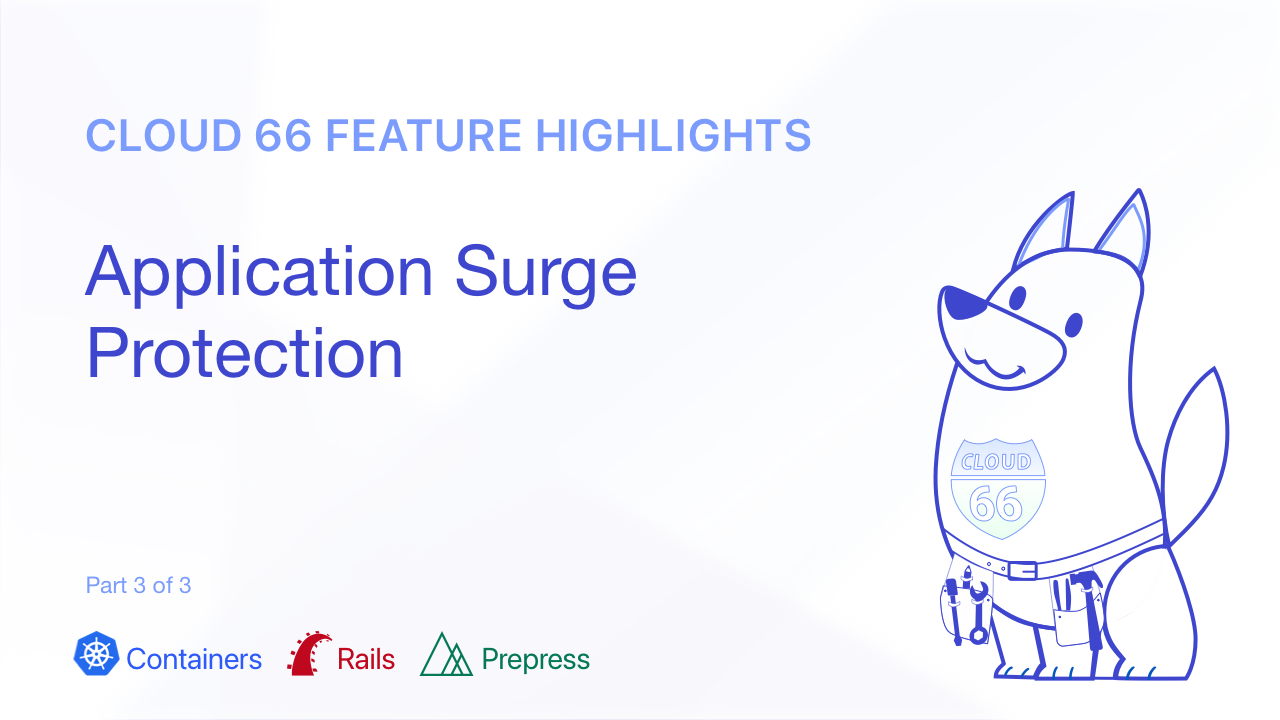 Network Features: Traffic - Part 3 of 3.
What is Application Surge Protection ?
Surge Protection helps prevent denial of service (DOS) attacks. Cloud 66 automatically blocks any IP address that makes more than 1,500 requests per minute to your server(s).
How does Application Surge Protection work?
By default, repeated attempts to access your application from the same source will be temporarily blocked to protect your application from the extra load and performance degradation.
While you can disable this feature, you can also exclude certain IPs or vendors from being blocked by Surge Protection. For example, Surge Protection has native support for Cloudflare and AWS Cloudfront CDN endpoints. Traffic flowing from those networks will not be blocked by Surge Protection.
You can see if any IP addresses are currently being blocked by clicking on Active Protect in the Cloud 66 dashboard.
Excluding your own IPs from Surge Protection
You can set Surge Protection to ignore IPs (or IP ranges), so that they will never be blocked. This is often useful for your dev or testing teams, particularly when they share a single IP address, because it prevents them from being accidentally blocked.
More info: