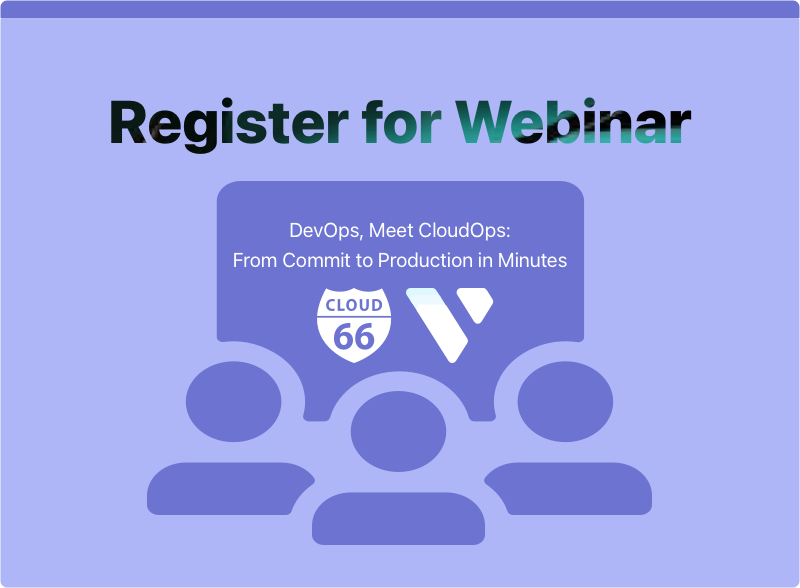 Join us for our upcoming webinar, "DevOps, Meet CloudOps: From Commit to Production in Minutes," hosted in collaboration with Vultr. During the webinar, we'll also show you how easy it is to deploy to Vultr with Cloud 66, and showcase our latest features.
The webinar is scheduled for Thursday, June 1st at 11 AM (EST).
Webinar Content:
The webinar will last about 45 minutes and will cover:
An introduction to Vultr and Cloud 66.
A demo showcasing how to deploy an application on Vultr with Cloud 66 in just minutes.
Perks! To celebrate our partnership, we will give away some goodies.
Questions & Answers.
Why Vultr?
Vultr is a simple, scalable, high-performance SSD cloud platform that is available in 30 different regions around the globe. Both Cloud 66 and Vultr believe in empowering developers and businesses by simplifying the deployment of infrastructure. Vultr offers its advanced cloud platform, and Cloud 66 offers a reliable and flexible application deployment and management platform. In a nutshell, we are developers who are building tools for fellow developers to make engineering easier.
Why Cloud 66?
Cloud 66 gives you everything you need to build, deploy, and maintain your applications on any cloud – without the headache of dealing with "server stuff." With the convenience of PaaS but on any cloud – and in any region – Cloud 66 offers persistent storage, custom network configuration, zero downtime deployments, blue/green and canary releases, full database support, replication & managed backups. With no team size limits, Cloud 66 offers powerful access management, traffic controls, firewalls, SSL certificate management, and more.
Together, we're simplifying the deployment of cloud-native applications on easy-to-use and cost-effective global infrastructure. Come learn how the integration of DevOps and WebOps can give you the fastest time-to-outcomes and the fastest time-to-revenues.