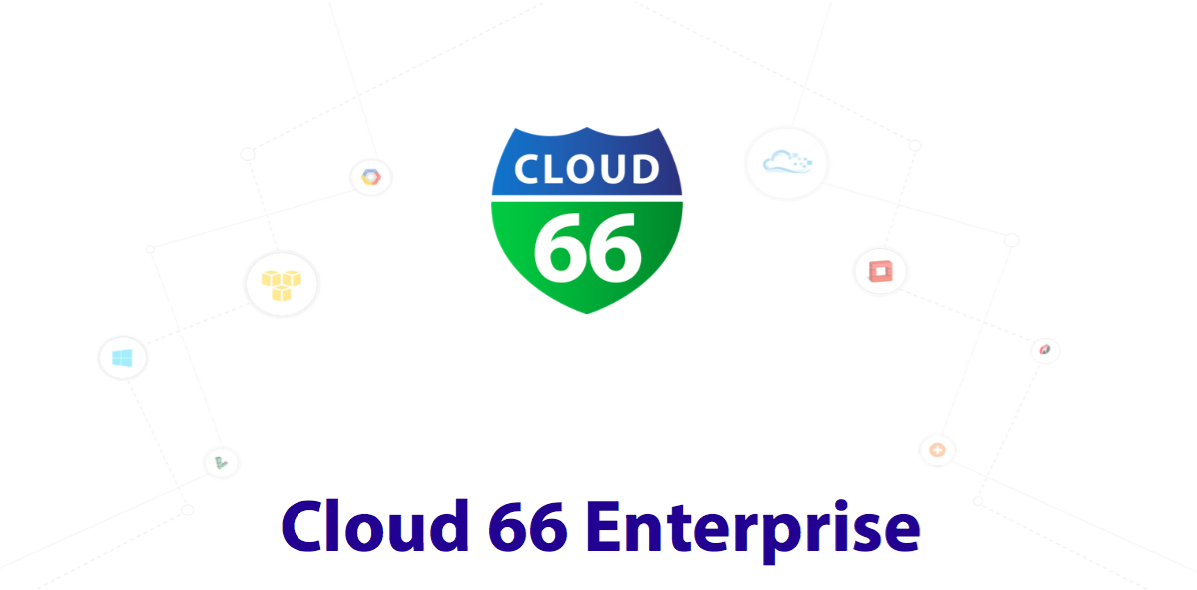 A few months ago we debuted Cloud 66 Enterprise at EMC World - a complete solution enabling enterprise-based developers to easily adopt container build and management tools. Since then, we've been on the road showcasing the solution to some awesome feedback from contacts within fin services and tech circles, who've found the ease of use of an all-in-one solution especially appealing.
As software developers, we've always wanted to enable other dev teams to leverage cloud and third platform technologies with dev-friendly tools. Many orchestration and scheduler tools out there today are clunky, need bespoke configuration work and are generally painful for devs who don't have the requisite operational knowledge.
And vice versa for Ops when faced with tools that have solely been purposed with devs in mind. By creating Cloud 66 Enterprise, we've been able to demonstrate how incremental steps towards IT modernization can still be achieved on both sides of the DevOps equation - without requiring big services engagement contracts.
What is it?
Cloud 66 Enterprise is a tried and tested solution that removes the need for enterprises to integrate and maintain dozens of different products to deploy containers at scale. Cloud 66 does this with a single product. We believe we've created the most complete self-contained solution to build, run and maintain containers in any data center, compatible with private, public and hybrid cloud infrastructure setups.
Our enterprise-grade solution can be deployed on as few as 2 servers, although as a best-practise, we recommend using a setup of 3-5 servers depending on your production environment. Cloud 66 Enterprise runs on your own infrastructure complete with Mission Control - the web UI to monitor, control and update the system, hosted on-premises. Everything is self-contained within your own environment, where each group of services provided by the system can be managed and scaled independently, depending on your workload type.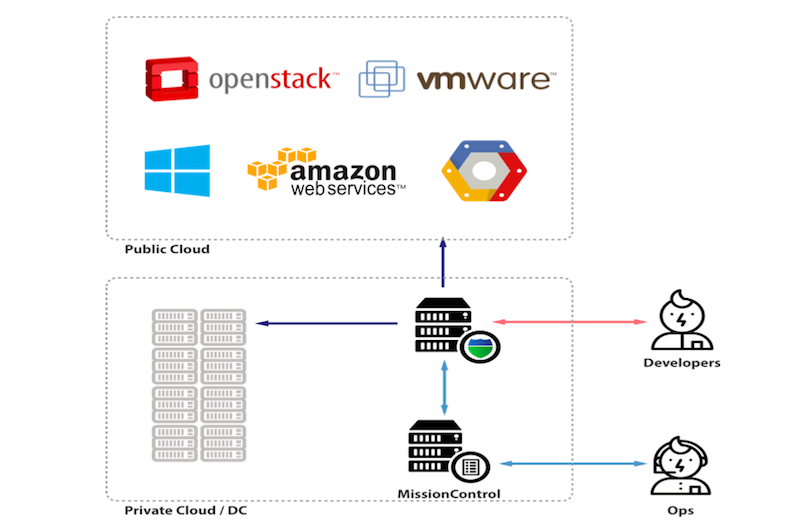 What are the benefits?
Many of the enterprise engineering leaders we spoke to have been combatting conventional industries where traditionally, migration to cloud-based technologies has been a slow and stalled process. The slow pace of modernizing their infrastructure dictated by legacy IT challenges is an ongoing cause of frustration for many developers. Despite having the desire to innovate, the absence of tools designed to take code and easily containerize apps to help transition to container-based microservices has been a problem.
So to help address these challenges, enterprises can now benefit from a fully integrated, complete container-based app deployment solution. It's been designed using everything our dev customers love about Cloud 66, while also keeping Ops teams in mind. For organizations wanting the security of using their own private physical or virtual servers for compliance reasons, we've created the means to deploy Cloud 66 Enterprise on-premises by using your own existing infrastructure. Additional benefits include:
Increased engineering productivity by reducing time to deployment
Devs love the ability to push more frequent releases at the touch of a button, and Cloud 66 Enterprise allows faster deployments of better quality code. It helps accelerate time to market for increased competitiveness and a healthy frequency of feature and functionality releases.
Reduced Capex through better asset utilization and cloud economies
The product is entirely on-premises, meaning there's flexibility to use your servers on any cloud provider, in a hybrid model or in your data centre. It increases the agility and operational efficiency of hardware and VM's to manage IT costs efficiently.
Simplified DevOps by streamlining workloads between Ops and Engineering
All services are managed from a single control panel, which can centralize operations with permission-based roles. As the deployment process is entirely standardized across both dev and ops departments, it decreases the build and test time to allow for more focus on innovation.
Want to learn more?
To learn more about our turnkey on-premises full stack management offering, you can visit our website for more product information, including a closer look at Mission Control. If you'd like to book a 1:1 demo, please complete a contact form and we'll arrange a session with our engineering team.