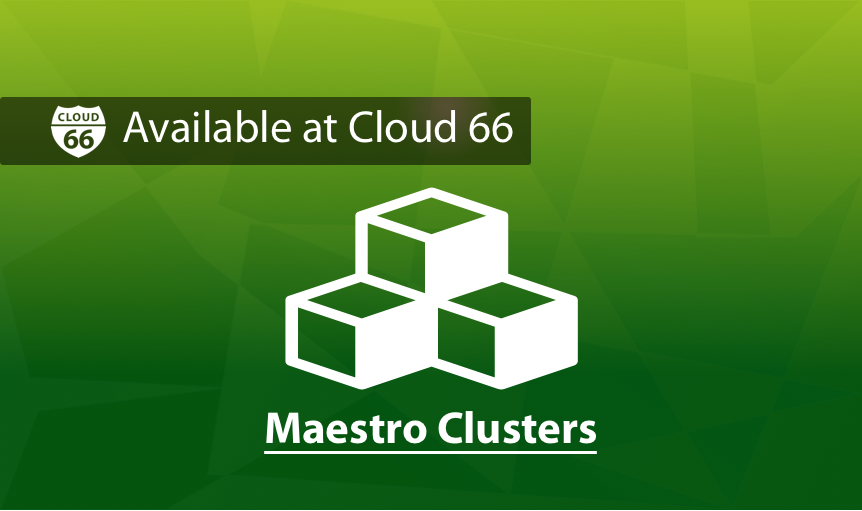 Introducing Clusters
Today we are excited to announce a great new feature on Cloud 66 Maestro
that makes building and management of container stacks simpler and faster while significantly reducing your cloud bills. Today we are announcing public beta availability of Maestro Clusters.
What is a Cluster?
A Cluster is a native Kubernetes cluster built, managed and maintained on your own servers by Cloud 66 Maestro. A cluster can be on any cloud or your own servers (or both), from 1 server to hundreds of servers. It runs a clean upstream Kubernetes where you can scale up and down its capacity, or upgrade it with a simple to use dashboard as you can expect from Cloud 66.
Deploy Faster! Much Faster!
While building a cluster might take 10 to 20 minutes, you only need to build them once! Once you have your cluster ready you can deploy any new stack on it in less than a minute. Until now most of the time in deploying a new stack was spent in setting up OS updates, Kubernetes installation and configuration and network and load balancing requirements. The Clusters feature lets you deploy your new stacks on a Cluster you've created earlier very quickly. This doesn't mean you cannot deploy your stacks to a new set of servers like before, if you have a Cluster you will see it like a cloud provider in the drop down and can select it as a deployment destination.
Move applications in seconds
Using Clusters, each one of your applications (stacks) are deployed as an isolated namespace onto them. This means not only is the deployment much faster, but also it means you can delete your stacks with a click without affecting any of the other applications and move them to a new cluster in a few seconds. No need to rebuild a server or wait for an OS package update to finish!
Reduce your cloud bills by 40% to 60%
By sharing resources (servers) between different applications you can squeeze a lot out of a single Cluster. You can now choose fewer but larger cloud servers and deploy many small applications onto them without worrying about the cost of new servers adding up.
When are Clusters available?
Clusters are available to all Cloud 66 Maestro customers from today as public beta for all CSv2 (Kubernetes) stacks, and will graduate from beta to GA very soon.
I would like to thank those of you who tried Clusters during the private beta and helped us improve them with their feedback.
As always we would love to hear your thoughts and feedback on our products so please drop us an email and let us know what you think and how we can make Clusters more suitable for your needs.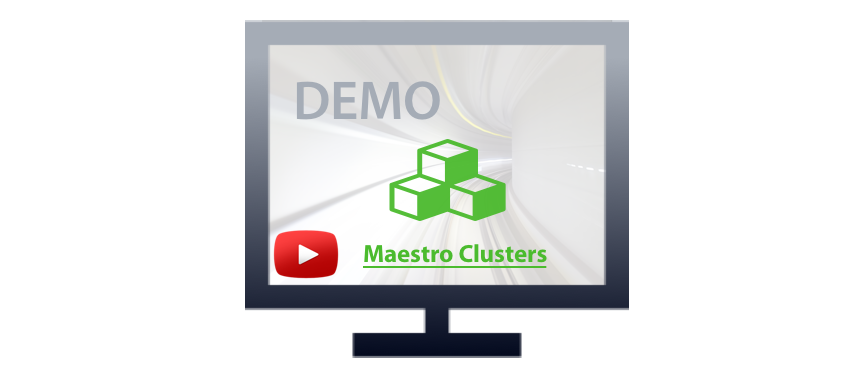 Read more: Get started with Maestro Clusters today.