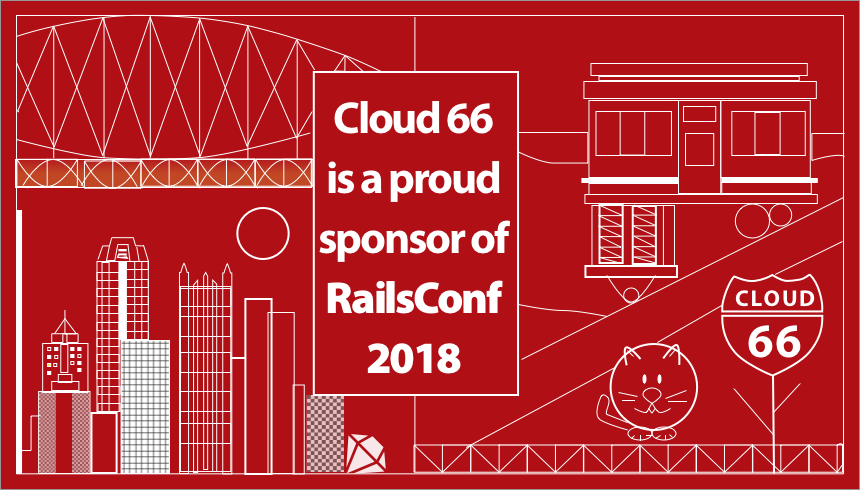 Meet us at RailsConf
We rolled out Cloud 66 for Rails back in 2013 and since then our mission is to make it easier for our fellow developers to deploy their Rails applications to their own servers. Five years later, we are proud to have helped tens of thousands of developers around the world, deploying to thousands of servers in 100+ locations globally.
Simply, we love Rails. And we love Rails community. And this is the reason why are a silver sponsor of RailsConf.
Meet our team at the event and find out more about our roadmap, how Cloud 66 can fit in your infrastructure or just say 'hi!'
RailsConf
RailsConf is an annual event that was first launched in 2006, which makes it 'the world's largest and longest-running gathering of Ruby on Rails enthusiasts, practitioners, and companies'
Conference Details:
Date: 17-19th April 2018
Place: Pittsburgh, PA
Venue: David L. Lawrence Convention Center
(1000 Fort Duquesne Blvd. Pittsburgh, PA 15222)
If you want to try Cloud 66 for Rails before meeting us at the RailsConf use MeetUsAtRailsConf promo code to get $50 of Cloud 66 free credits.
Promo code expires on 20.05.2018.