Welcome to the Cloud 66 Changelog.
Please have a quick look at the latest changes that went out this week!
Docker "Distribution" (Registry v2)
In April 2015, Docker released Engine v1.6 and Registry v2. As a result of this release, Docker will discontinue support for Docker clients v1.5 and earlier and unable to push images to Docker Hub.
We now support Docker registry v2 and v1. This means that all new Docker images will go directly to v2 and existing Docker image history will stay in v1 for a while.
Add support for websockets to Nginx template
This feature was requested by the member of our Slack Community Channel. And now the support for websocker to Nginx is added and it is available for both, docker and classic stacks.
NOTE: This feature is already available for some customers and in a few days we are going to roll it out for everyone.
For more information about CustomConfig, please check our help page.
Switch API documentation to Slate
We have moved our API documentation to Slate, which includes Ruby examples. This means that the documents are much more responsive and pleasant to the eye.
Now, when you check our developer documents you can see side by side, the explanation and the code.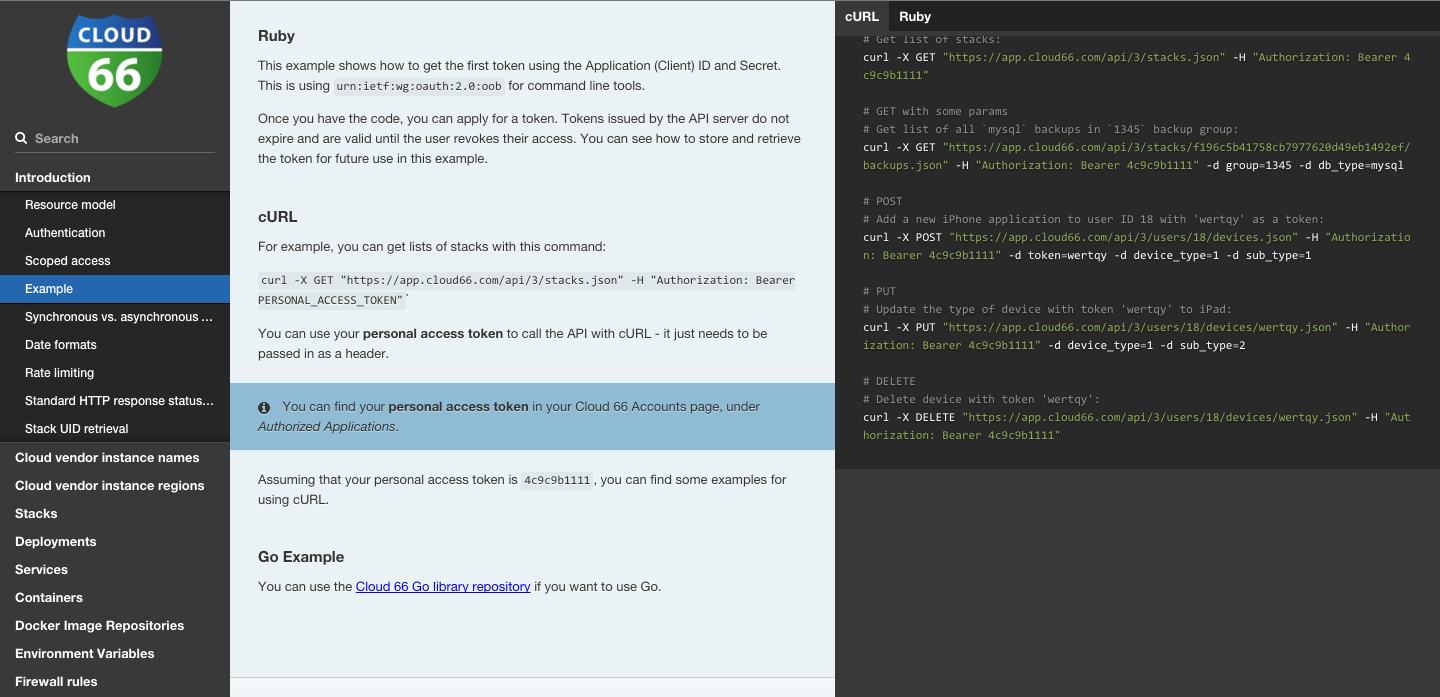 Dashboard Performance Improvements
We've started rolling out some improvements to our general UI performance to better suit our users with larger stack counts. Don't hesitate to get in touch if you have any suggestions :)
Weave v1.3.1.
We are now supporting Weave v1.3.1. This upgrade provides better networking configurations.
---
What Cloud 66 is up to?