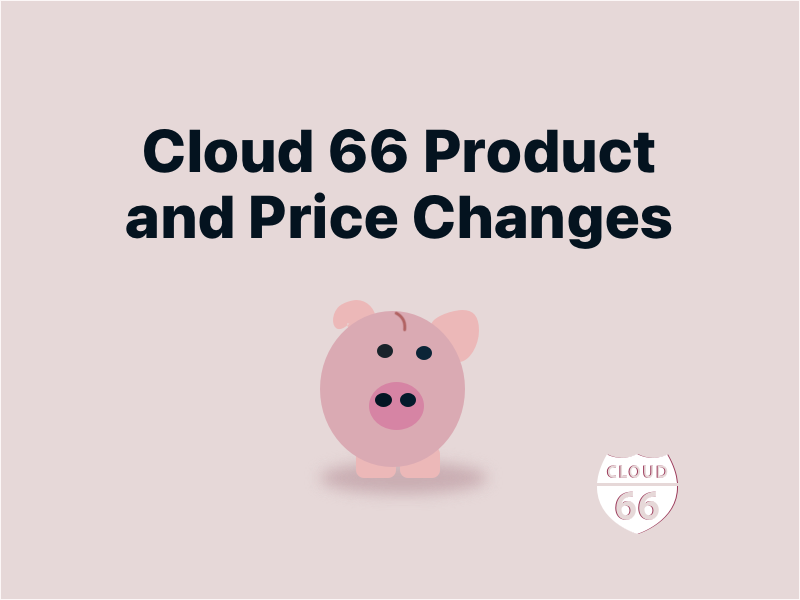 We are introducing some changes in our product line and pricing. All existing Cloud 66 customers will continue to be on our old pricing plans. If you are an existing Cloud 66 customer, nothing has changed for you.
New Products
As an existing customer, you can use Cloud 66 to deploy Rails (Rack) or Node.js stacks on any cloud provider. You can also build docker images using BuildGrid and deploy them to your servers using Cloud 66 for Docker. From today, we are making the following changes for new customers of Cloud 66:
While Cloud 66 for Rails and Cloud 66 for Node will continue unchanged, Cloud 66 for Containers is split into 2 independent products:
Cloud 66 Skycap and Cloud 66 Maestro
What is Cloud 66 Skycap?
Cloud 66 Skycap is a container native CI/CD pipeline built to convert your code into Docker images. It is capable of concurrent builds, full build history retention, and logs as well as deployment lockdown and authorization features. You can use Cloud 66 Skycap to build Docker images in a predictable and repeatable way on BuildGrid, a set of hosted build servers as a service. Cloud 66 Skycap supports complex build workflows (using Habitus).
What is Cloud 66 Maestro?
Cloud 66 Maestro is a full stack application management as a service. It takes care of deployment of your Docker images (either prebuilt or built using Skycap) to your own servers. Maestro can fire up the servers you need on any cloud provider, provision, configure and secure them and deploy and manage your application on your own servers.
As well as managing containers, Maestro can build and maintain your databases, load balancers, SSH access for your team, logs and much more for you. Maestro is a dedicated DevOps person in your team.
New Pricing
As well as introducing new products we are introducing a new pricing model for Cloud 66.
These changes are only applied to new customers. As an existing customer, you can stay on your current pricing plan with no change.
Tiered (more predictable) Pricing
Until now, Cloud 66 was priced per server per month, per GB of backup per month and per team member per month. Going forward, we are changing to a tiered based pricing, inline with most of SaaS products.
All Cloud 66 products (Rails, Node, Skycap, and Maestro) have 4 plans: Community, Starter, Growth and Pro. Each plan has a set of features and monthly price point, making our pricing more predictable.
Free Community Plan
All Cloud 66 products now have a free Community plan with no restrictions on stack environment.
Per core pricing
Each pricing tier for Cloud 66 Rails, Cloud 66 Node, and Cloud 66 Maestro come with a set number of CPU cores in the plan. A CPU core is a virtual or physical CPU core of a server your application is deployed to. You can use more cores than what's in your plan which is priced per core per month and is calculated hourly.
Unlimited and free team members
We have removed team member charges from our pricing.
Summary
Our new products and pricing plans will enable us to be more focused on requirements of different sectors of our customers. We have a great pipeline of features coming out this summer (starting from our Kubernetes backed Maestro) and can't wait to share them with you.
All of the existing customers can enjoy their current products and plans with no changes for the foreseeable future, and while your new team members joining your Cloud 66 account will see the new products and pricing, they will still be under your pricing plan when they use the product under your team account.
As a Cloud 66 customer, I would like to thank you for your continued support of Cloud 66. If you have any comments or questions regarding the product or pricing changes please let me know by replying to this email.