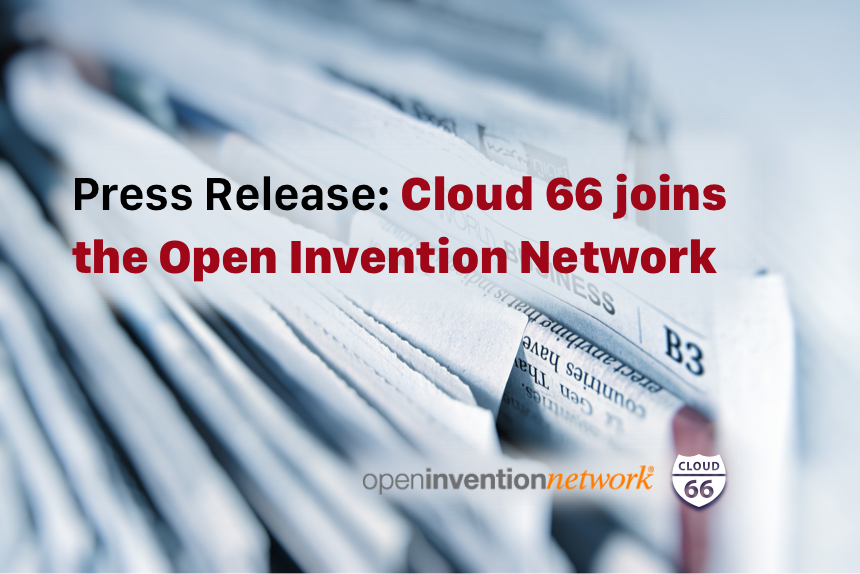 San Francisco, 22 October 2019 - Today, Cloud 66 is proud to announce its membership of the Open Invention Network (OIN) community. As a leading provider of operational tools for deploying and managing Rails, Node and Kubernetes-based applications on any cloud or server, Cloud 66 is committed to supporting the open source software (OSS) community and to ensuring freedom of action in the Linux ecosystem.
The free availability of open source projects reduces the cost of access to technology, which drives technological progress that improves society as a whole. This speeds up innovation, helps startups and lowers costs for enterprises. Cloud 66 is committed to the OSS community and hasreleased a number of projects as an open source.
"We believe that the open source projects that have had the most impact are those with a clear vision of what they wanted to achieve - for example Linux. Those projects need support from the community. This is one of the reasons why we joined OIN." Khash Sajadi, Cloud 66 CEO.
"Linux and open source projects are key elements of the open cloud.  Cloud 66 provides Rails, Node, and Kubernetes infrastructure to developers.  Given its activity in the cloud and open source focus, we are very pleased that Cloud 66 has joined the OIN community."  Keith Bergelt, Open Invention Network CEO.
About the Open Invention Network
Open Invention Network (OIN) is the largest patent non-aggression community in history and supports freedom of action in Linux as a key element of open source software. Patent non-aggression in core technologies is a cultural norm within OSS, so that the litmus test for authentic behavior in the OSS community includes OIN membership. Funded by Google, IBM, NEC, Philips, Red Hat, Sony, SUSE and Toyota, OIN has more than 3,000 community members and owns more than 1,300 global patents and applications. The OIN patent license and member cross-licenses are available royalty- free to any party that joins the OIN community.
About Cloud 66
Built by developers for developers,Cloud 66 was founded in 2011 and is a Techstars company, backed by investors from across the US, UK and Europe, including Dell Ventures. The company is based in San Francisco and London. Cloud 66 makes it extremely easy for developers to configure and deploy software to any server. Our products are like your in-house DevOps team. They take care of your uptime, scaling, and security, just like your own team would. Combine the convenience of PaaS with the flexibility and control of IaaS, for your Rails, Node, and containerized (Kubernetes) infrastructure.
Additional Resources:
Media Contacts:
Kasia Hoffman                                                                                                             Developer Outreach Manger                                                                       press@cloud66.com