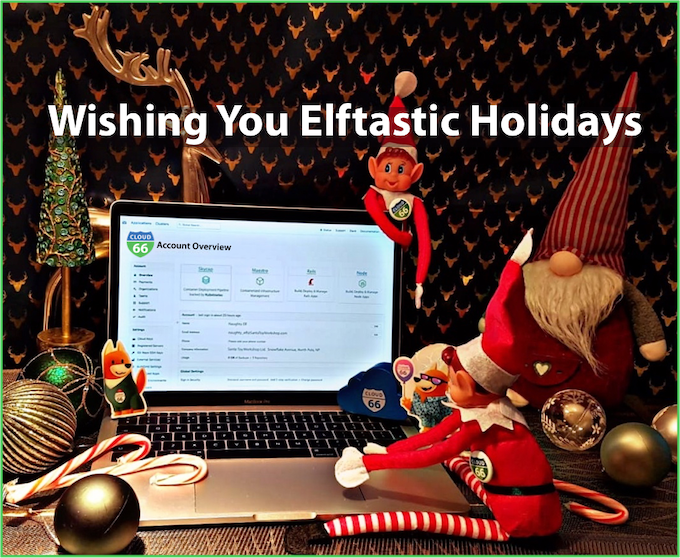 Wishing you elftastic holidays!
Wishing you a delightful holiday season full of happiness, joy and laughter! Hoping 2019 sparkle you with marvelous code, smooth pipelines, effortless deployments and dazzling success.
Our customers mean the world to us and we are humbled and grateful for your support. Thank you for being a part of the Cloud 66 family.
Be good,
Cloud 66 Elves
Holidays Schedule:
Please note that the office will be closed for the following days:
Monday 24th,
Tuesday 25th,
Wednesday 26th of December 2018 and
Tuesday 1st of January 2019.
We will be responding to urgent support tickets and premium support customers during the holiday period. The responses might be delayed.
A few words from our CEO
2018 was an exciting year for our customers: Rails continues to have a very strong presence a pragmatic and thoughtful framework for web development and the container space is consolidating further around Kubernetes with Google Cloud, Azure and AWS putting their weight behind it.
In 2018 we opened up many of our core components as open source projects like Copper and Alterant with more to come in 2019. We are seeing a great deal of adoption for containers, Kubernetes and our open source projects as well as increasing number of customers using Skycap to deploy their apps to Kubernetes and Maestro to build and manage Kubernetes on any cloud.
I wish all of our customers and fellow developers a great festive season and a healthy and happy 2019!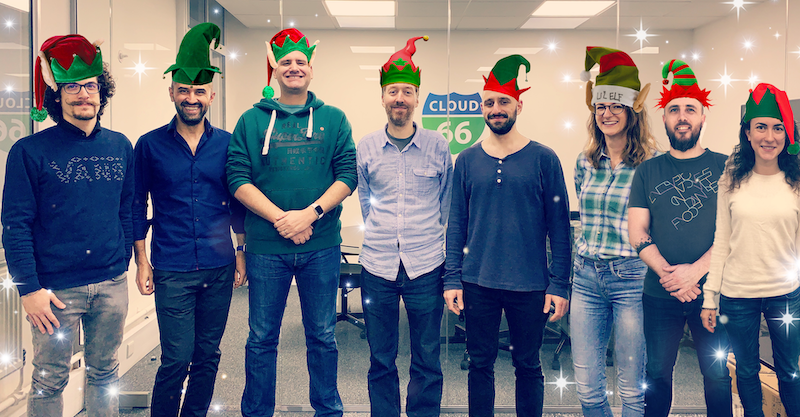 PS. The Code of Elves
Treat every day like Christmas.
There is room for everyone on the Cloud 66 Nice List.
(rm -rf the naughty list before Santa arrives!)
The best way to spread Cloud 66 Deployment cheer is to sing loud for all to hear.
(Buddy from Elf, 2003)
Happy Holidays!