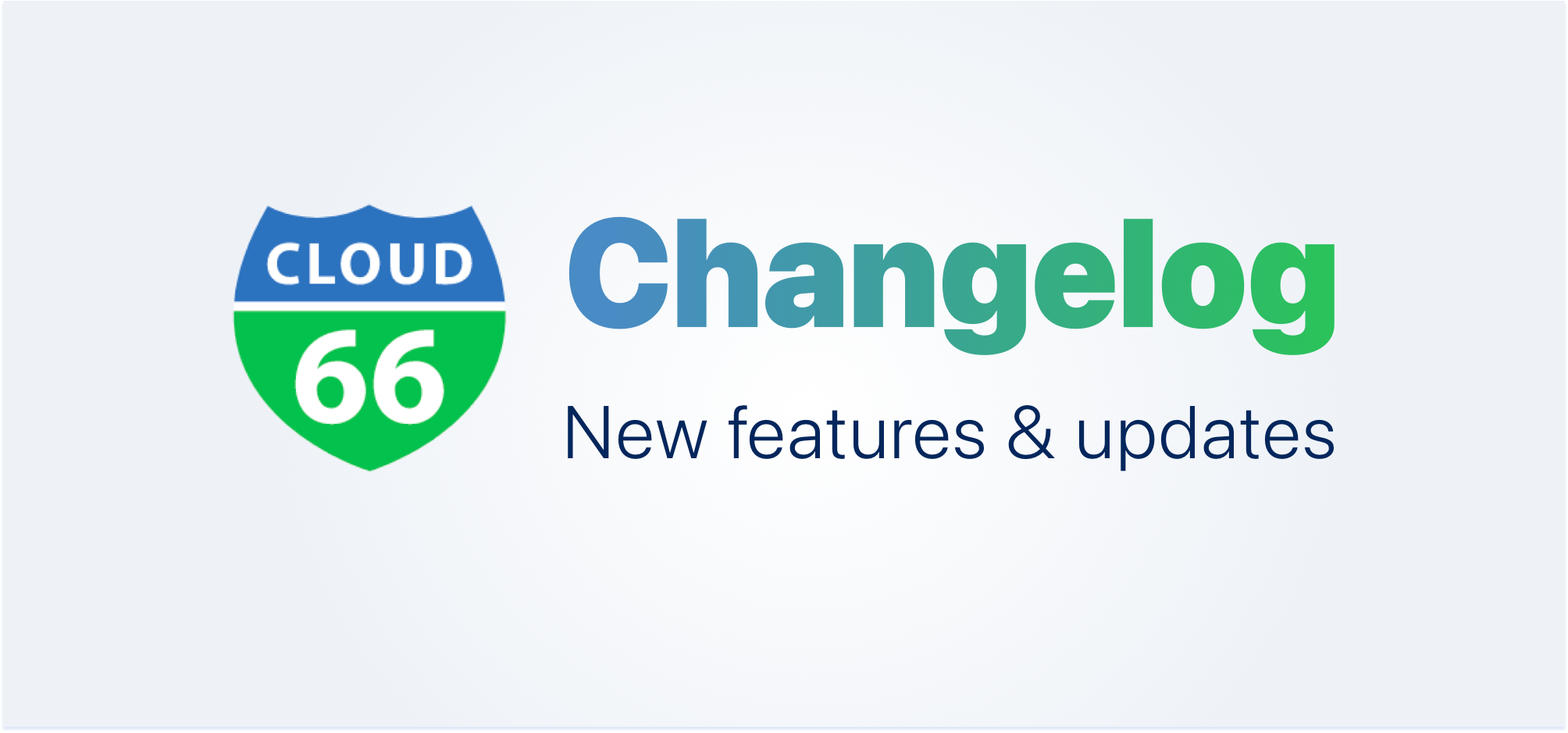 Announcing Wildcard SSL Support
We are very happy to finally announce support for Wildcard SSL certificates! This is live and available now. Our options for adding an SSL certificate to your application are now updated to include the following:
Because Wildcard SSL certificates use the DNS challenge method, Cloud 66 needs access to your DNS Provider to facilitate validation. We've added a new section under your account settings - External Services - where you can provide your DNS Provider API credentials. See our help documentation for more information.
Elasticsearch v8.6.x Now Supported
We're happy to announce that Elasticsearch v8.6.x is now available and will be the default version installed for all new ElasticSearch clusters. You can, of course, still specify older versions via your manifest. To migrate your existing Elasticsearch cluster, please follow our help guidelines for migrating Elasticsearch.
Elasticsearch 8.x provides enhancements to vector search capabilities, native support for modern natural language processing models, increasingly simplified data onboarding, and a streamlined security experience. Elasticsearch 8.x ushers in a new era of speed, scale, relevance, and simplicity. For more information please see the official release notes.
Cloud 66 using Containerd for newer K8s versions
New containerized applications that are created on (or upgraded to) Kubernetes v1.24+ will now use containerd as a direct replacement for Docker. This change was driven by the Kubernetes platform, and means that the Docker runtime will no longer be used by applications in future.
This is just a heads-up notification, customers should not notice any operational difference. Builds, deployments, configurations should still continue to work exactly as they did before.
If you want to read more about this change, please see the official release notes.