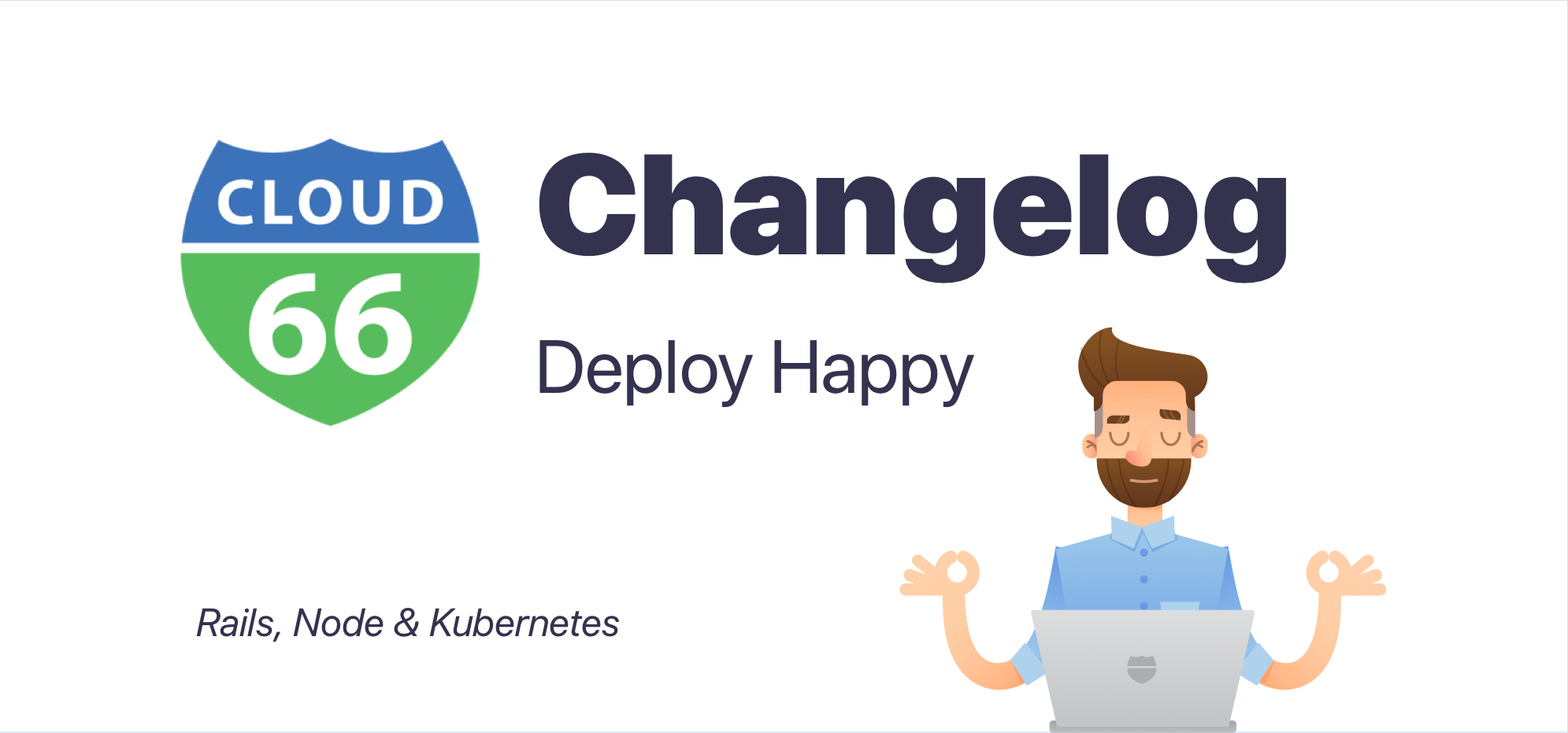 ‌
Welcome to the Cloud 66 Changelog. These are the changes that have gone out this month:
Application Health Checks
General
Today we are rolling out the first phase of our new Application Health Check system. This new system checks the responses from your application's HTTP endpoints from different locations around the world. Now, when you raise a support ticket on the site, we ping your application's HTTP endpoints from 5 different locations (US East, US West, Netherlands, Australia and Japan) and include that information on the ticket.
We have bigger plans for Application Health Checks and can't wait to share them with you soon.
Fixed Toolbelt Redeploy Queue Handling
General
Good news for anyone who has been frustrated by this in the past! The Toolbelt (cx) redeploy command (help doc) will now behave correctly when running against an already-deploying application (when you are using the --listen argument). This replaces the previous behavior which would simply return "application is busy". This is especially useful for enqueuing deployments via CI systems.
Stack Ownership Transfer
General
Customers can now transfer the ownership of their applications between different Cloud 66 accounts. The application and its servers are not affected by the transfer process. Please note that the application, source account, and destination account, all need to meet minimum criteria in order to be eligible for the transfer. For more information please see our stack transfer documentation.
Scheduled Maintenance
General
We wanted to make you aware that this Saturday (14/11) between 9:30 am and 11:30 am GMT, there will be scheduled maintenance to allow for internal system updates to deliver new features. Although deployments and the Cloud 66 UI may be periodically unavailable, customer applications and servers will not be affected.
Find out more at: http://status.cloud66.com/