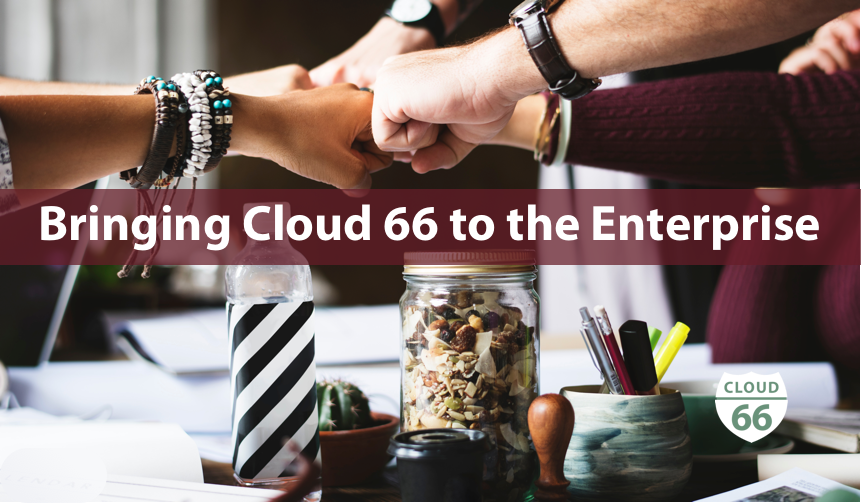 Today I am thrilled to tell you about a new member of the Cloud 66 family: Udi Nachmany. Udi is joining us as our first VP of Sales & Business Development.
Over the course of last four years, we have built products that thrill thousands of developers around the world. Being developers ourselves, we built the tools we would like to use every day at work, whether for deploying Rails applications, building container images, or managing a container-based application on Kubernetes.
Today we are seeing a growing number of larger companies moving towards the new world of containerization and micro-services. This is mostly thanks to the forward-looking attitude of developers who choose the best tools for the job anywhere they work, and the support of many visionary CTOs and CIOs of large enterprises. More than 70% of companies larger than 1,000 headcount say they are either running a project with containers in production, or are planning to do so in the next 12 months.
For many of these enterprises, spinning up container infrastructure is just part of the challenge: they require tools for their DevOps teams across the lifecycle of container-based applications, on a variety of substrates and IT architectures. As a company with a great product set and more than three years of experience in running containers in production for hundreds of businesses globally, we are here to help those companies on their journey, and Udi is the best person to take this challenge on.
Udi joins us at the end of this month from Canonical, the awesome company behind the Linux distro Ubuntu, where in his last role, he served as the VP of Cloud Alliances. I have been a witness to the amazing work he's done at Canonical by helping cloud providers from AWS to the smallest VPS providers, as well as world-leading platform vendors, bring the best of Ubuntu to their customers, and by growing Canonical's cloud alliances business at a truly impressive rate in the process. Before joining Canonical, Udi spent built technical and commercial ecosystems at HP in a variety of product, business development, and channel sales leadership roles.
We are all very excited to have Udi with us and we are sure that together we can help many more enterprises enjoy the benefits of cloud and the brave new world of containers!