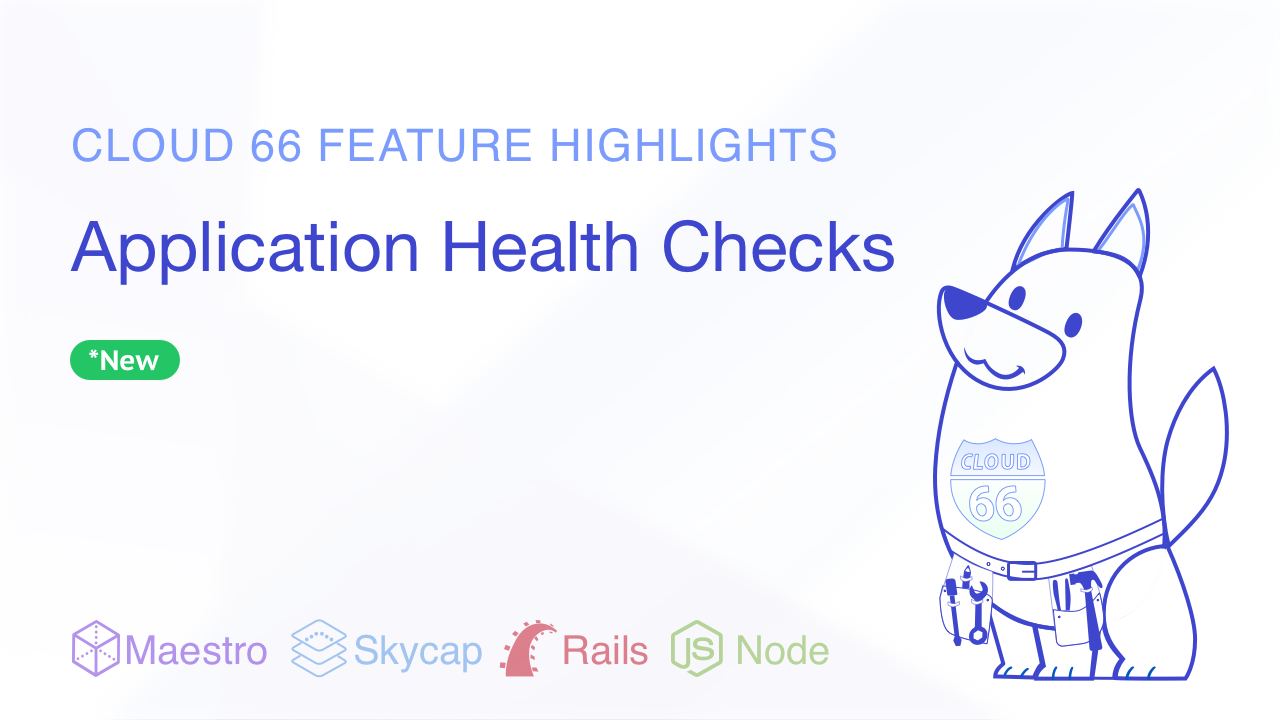 Today we are releasing another feature to help our customers deliver higher quality applications: Application Health Checks.
What are Application Health Checks?
Application Health Checks are simple yet, effective: They check to see if your application is available from different locations worldwide.
How does it work?
Each application deployed with Cloud 66 has a c66.me endpoint like foo.bar.c66.me. Application Health Check can check the availability of this endpoint via HTTP from 4 different data centers in the Americas (2), Europe, and Oceania.

To run an on-demand check, simply click on the Health Check link on your Cloud 66 Dashboard. It's next to your application's name. We'll run the check and display a list of results in a panel that pops out from the left-hand side of the screen.
Each of the results has a mini-timeline that shows you how long each part of the check took (e.g. the DNS lookup). You can mouse over the timelines to see the details per step.
There are some limitations to these checks: only up to 3 redirects are allowed, and there is a hard timeout of 1 second for each check.

Who can use it?
Application Health Checks are available to all Cloud 66 customers for free from today!
More info:
Cloud 66 Feature: Application Health Checks